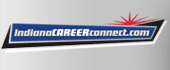 Job Information
Skanska

Estimator

in

Evansville

,

Indiana
Estimator
Location: Evansville, Indiana, United States
Post Date: Sep 06, 2019
Requisition #: IND00005Z
Estimator
The Estimator along with the Senior Estimator, Lead Estimator and/or Estimating Manager, develops accurate, timely and detailed cost estimates on large, complex heavy civil projects for bid-build, design- build, CM/GC, PPP and Engineer, Procure and Construct (EPC) projects. The Estimator supports delivery of properly organized estimates, budgets and schedules, including managing Skanska's risk. The Estimator will be responsible for accurate quantity surveys, preparation of subcontractor and vendor work scopes, quote analysis, and estimating the cost of self-perform work. The Estimator will be a self- starter and work efficiently. The Estimator must be able to meet critical deadlines and have the ability to work independently and as part of a team.
What you'll do:
• Demonstrate commitment to an Injury-Free Environment and Skanska Safety and Health Management Program, including the ability to independently stop work for a safety violation or suspected safely violation
• Aid in developing full-scope cost estimates based on proposal documentation on a variety of bid build, design build and EPC projects for various public and private clients
• Interpret and analyze project drawings and technical specifications, proposals and other documentation
• As a team member, develop the initial project plan and project execution schedule
• Responsible for the preparation and documentation of project estimate using HCSS estimating software, following estimating policy and procedures
• Prepare detailed, comprehensive subcontractor and vendor work scopes
• Solicit subcontractor and vendor quotations
• Independently analyze and compare subcontractor and vendor quotations
o Liaise with subcontractors and vendors for clarification of issues and scope
• Estimate cost for discrete portions of work under the supervision of the Lead or Senior Estimator
• Present and promote work product and findings to senior and executive management
• Perform research for means and methods, materials, costs and construction techniques and services
• Perform site visits on pursuits and ongoing projects, attend industry trade and outreach events
• Perform accurate quantity take-offs
o Produce an accurate estimate of labor, material, equipment, subcontractors and general conditions
o Discuss project approach with pursuit team, operations, safety and quality to better estimate each project
o Distribute bid requirements to Estimating Administrator if coordinating a project
o Submit bid bond request forms if coordinating a project
o Request labor rates from finance if coordinating a project
o Distribute bid documents including addenda and clarifications if coordinating a project
o Review all bid documents including contract terms and conditions to create clarification letter
o Attend pre-bid meeting/walk-thru
o Consolidate and ask questions/ RFI's during bid stage
o Consolidate all estimates into complete estimate summary for review
o Participate in bid review meeting
o Coordinate effort to complete all bid forms and assembling of proposal if coordinating a project
• Provide Estimating Administrator a list of vendors and subcontractors to solicit quotes from
• Follow-up with vendors and subcontractors to make sure there is adequate coverage of bid items
• Determine proper production rates to apply for labor calculations
• Be thoroughly familiar with technical specifications of the portion of work assigned
• Coordinate closely with the Lead or Senior Estimator
• Coordinate with and train and mentor Estimating Engineers in their developing of quantity take- offs
• Manage projects that are not turned over to controls
The above statements are intended to describe the general nature and level of work performed by employees assigned to this position. They are not intended to be an exhaustive list of all responsibilities, duties and skills required of personnel so classified. Duties and responsibilities may be added or changed as deemed appropriate by management at any time.
We're looking for:
• Proficiency with MS Office products: Word, Excel, PowerPoint
• Working knowledge of Estimating/Engineering software: HCSS Heavy Bid, AutoCAD, On Screen Takeoff or similar
• Ability to read and understand drawings and technical specifications
• Ability to define problems, establish facts, draw valid conclusions and present solutions
• Effective written and verbal communication skills
• Good attention to detail and the ability to recognize discrepancies
• Strong math and problem solving skills
• Ability to meet critical deadlines
• Good time management skills and organizational skills
• Ability and willingness to abide by Skanska's Code of Conduct
• Functions effectively as part of a team
• Understand, comply with and support Skanska's safety initiatives
• Understand, comply with and support Skanska's M/W/DBE initiatives
• Ability to maintain discretion and confidentiality at all times
• Ability to understand and follow directions; dependability
• Desire to learn and grow; self-motivated for success Education and/or Experience
• Bachelor's Degree – Engineering, Construction Management or similar technical training/experience
• Minimum of 2 years of estimating, controls, construction and/or engineering experience.
Developing your career at Skanska, you will:
• Contribute to a sustainable future improving the lives of people, communities and companies;
• Collaborate in an open culture where sound values and dedicated people come together for greater results;
• Thrive in a people-driven international company with countless opportunities to learn and grow.
Skanska is an equal opportunity employer. All qualified applicants will receive consideration for employment without regard to status as a protected veteran or a qualified individual with a disability, or other protected status, such as race, religion, color, national origin, sex, age.
Skanska is one of the world's leading construction and development companies. In the U.S., Skanska's core operations include building construction, civil infrastructure and developing self-financed commercial properties, which together generated $8 billion in revenue in 2018. As a developer in the U.S., Skanska has invested a total of $2.3 billion in commercial and multi-family projects. With U.S. headquarters in New York City, Skanska has offices in 28 metro areas with 9,000 employees nationwide. Skanska is an industry-leading innovator in both safety and project execution, and offers competitive solutions for both traditional and complex assignments to help build a more sustainable future for our customers and communities. Global revenue of parent company Skanska AB, headquartered in Stockholm and listed on the Stockholm Stock Exchange, totaled approximately $20 billion in 2018.
We are proud to be named one of America's Best Employers of 2017 by Forbes.
Search Firm and Employment Agency Disclaimer
Skanska USA Human Resources ("Skanska HR") provides HR services to the Skanska business units within the U.S.A. including Skanska USA Civil Inc., Skanska USA Building Inc., Skanska USA Commercial Development Inc. and Skanska Infrastructure Development Inc. (collectively "Skanska USA"). As such, Skanska HR is the sole authorized representative of Skanska USA to execute any agreements with search firms, employment agencies or any employment vendor ("Vendor"). As a condition precedent to any entitlement for payment, a Vendor shall have both (1) Skanska USA Placement Agreement, and (2) an Engagement Job Order executed by an authorized Skanska HR representative. Absent the properly executed documents, Skanska HR shall have no obligation to make payment to the Vendor. Verbal or written communications from any employee of Skanska USA business units shall not be considered binding obligations. All resumes whether unsolicited or solicited shall be considered property of Skanska HR.
Additional Information
Location: Evansville, Indiana, United States

Schedule: Full-time

Employee Status: Regular
Statements
Skanska