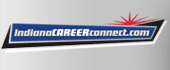 Job Information
ManpowerGroup

Quality Auditor

in

Evansville

,

Indiana
Primary responsibility of the auditor position is supporting production and technical professionals on driving quality standards and quality systems through auditing, coaching, training, presenting and engaging employees on achieving operating standards.
The person in this position will make execution of work performance audits to standard on aluminum smelter activities with the intent of promoting engagement and operational excellence. Communication is key on this process since the auditor must connect with all levels of the organization providing positive and constructive feedback. Training and on the job mentoring will be necessary to demonstrate the performance of the crews on these tasks.
Candidate must be able to perform physical inspection tasks in a heavy industrial environment on high temperature equipment along with working a flexible work schedule to cover performance audits of shift workers.
Specific audits to include documenting the output performance of:
Molten Metal Delivery Task Performance (specifics)
o Identification of Room - Crew - Cruce Number
o Cruce Cleaned and Prepared for Tapping
o Cruce Spout Open to Standard
o Cruce Temperature Taken and Compared to Estimated
o Cruce Skim Operation Performed to Standard
o Cruce Filled to Desired Elevation
o Cruce Tagged as Completed for Transport
o Cruce Deficiencies Communicated to Supervisor on Shift
o Cruce Talley / Score Sheet Distributed for Data Entry
o Weekly / Monthly Performance Communicated to Organization
o Other tasks as identified for process improvement
Qualifications:
High school diploma or equivalent.

Preferred 5 years of experience in heavy industrial manufacturing.

Preferred experience in aluminum smelting process or with quality systems;

Good computer skills including use of Microsoft Tools, DoForms and PowerBI;

A strong driver for quality and best practices;

Knowledgeable with lean manufacturing;

Phenomenal ability to coach hourly, supervisors and general supervisors on the standards and quality systems; within all levels of the organization.
Preferred Skills:
More than 5 years of experience with quality systems

Specialist on smelter SOPs, strongly preferred
ManpowerGroup is committed to providing equal employment opportunities in a professional, high quality work environment. It is the policy of ManpowerGroup and all of its subsidiaries to recruit, train, promote, transfer, pay and take all employment actions without regard to an employee's race, color, national origin, ancestry, sex, sexual orientation, gender identity, genetic information, religion, age, disability, protected veteran status, or any other basis protected by applicable law.
ManpowerGroup