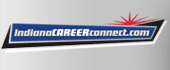 Job Information
Stanley Acess Technologies

AI Data & Business Analyst

in

Fishers

,

Indiana
72732BRTitle:AI Data & Business AnalystBusiness:US - SSS - Corp State/Country/Province:Indiana No. of Positions:1Job Description:About Stanley Black & Decker
Joining the Stanley Black & Decker (SBD) family means joining one of the world's largest, fastest growing, and most dynamic companies. SBD, a Fortune 200 company is a world-leading provider of tools and storage, commercial electronic security and engineered fastening systems, with unique growth platforms and a track record of sustained profitable growth. We have been globally recognized as one of the most innovative, sustainable, and rewarding companies in the world. We make tools for those who make the world.
About Stanley Security
Stanley Security delivers powerful and insightful security solutions that enable protectors to drive the world forward. We are committed to making the world safer, by delivering leading customer experiences and smart monitored solutions that really perform. We understand that not every customer's requirement is the same and we work hard to provide tailor-made high quality security solutions to match customer requirements; from fully integrated security solutions and services that are designed and installed to the specific needs of customers across multiple sectors. These include access control, intruder alarms, CCTV, alarm monitoring, fire detection and Healthcare Communications, and much more.
About the AI (Artificial Intelligence) Group
The mission of the AI group in SSS is to create and use the best-possible AI technologies, systems, algorithms and models for delivering outsized value and radically accelerating SBD's businesses and vision. AI is used for improving performance of people and machines by using models and insights generated from automated processing of big data. It's a broad area encompassing machine learning (ML), data science (DS), machine vision, natural language processing (NLP), data analytics (DA), data mining, mathematical optimization, and related technologies from fields such as computer science, robotics, statistics and operations research. The AI Team in SSS collaborates with the Corporate AI Team and other SSS and Corporate teams to identify, design and deliver new value-creation opportunities to which AI techniques can be applied.
Summary of the Role
This position is for an AI/ML Value Analyst within the AI Group in partnership with Stanley Black & Decker's Security business unit (SSS). We are looking for a technical contributor who can support a Product Manager in identifying and validating business value creation opportunity from data using AI and analytical techniques. You will analyze and interpret data in order to draw conclusions that can affect business, system or customer decisions. You will be at the heart of a growing and exciting focus area for SBD and work with variety of its business units to apply AI techniques to our most difficult problems and promising opportunities.
Responsibilities
Perform exploratory data analysis (EDA).

Specify and test hypotheses on data.

Build data visualizations using BI tools, which can be communicated to non-technical users in order to provide fresh insight into business data.

Manage data and analytics projects and coordinate with various teams and functions to ensure project success.

Work with a Product Manager to scope out project requirement and effort.

Analyze business process controls and the data supporting them to design innovative, automated analytics that create efficiencies and extend testing coverage.

Develop and maintain a library of standard and repeatable analytics.

Track key performance indicators and trends to evaluate the success of data analytics and control processes.

Develop and leverage subject matter expertise in knowledge of the company's data environment.

Continuously build know-how for the Security business unit and the company.
Qualifications:
Experience using programming and data analytics software (Python, R etc.).

Strong understanding of PC-based applications, such as Excel.

Experience pulling data directly from systems using SQL.

Working with large datasets and joining data from disparate sources.

Experience with creating dashboards in a data visualization tool (Tableau, Power BI, QlikView, Plotly, etc.).

An understanding of statistics (hypothesis testing, principal component analysis, regression, clustering, etc.)

Excellent critical thinking, analytical, project management, interpersonal, and written/verbal communication skills

Ability to multi-task effectively in a fast-paced environment

High responsiveness and flexibility to changing business priorities and tight deadlines

High level of enthusiasm and desire to learn

Continuous improvement mindset

Required

Bachelor's degree in computer science, engineering, mathematics/statistics or work experience in lieu of degree

2+ years of experience with Python or R.

Online MOOC certification.
Preferred
Experience with working in cloud environments such as AWS, Azure or GCP.

Experience in machine learning frameworks.
SBDCSSRequisition Number:72732BRFunction:Information Systems City:FishersEEO Statement:All qualified applicants to Stanley Black & Decker are considered for employment without regard to race, color, religion, age, sex, sexual orientation, gender identity, national origin, disability, veteran's status or any other protected characteristic.Featured Category on SBD Careers:Other, Technology & DataShow Virtual Roles:Virtual