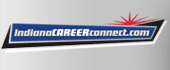 Job Information
Stanley Acess Technologies

Co-op / Intern

in

Fishers

,

Indiana
80731BRTitle:Co-op / InternBusiness:US - SSS - CSS State/Country/Province:Indiana No. of Positions:1Job Description:Stanley Black & Decker (SBD) is one of the world's largest, fastest growing, and most dynamic companies. We are unique in that we have a rich and storied history dating back to 1843, but that hasn't stopped us from evolving into a vibrant, diverse, global growth company. We have been globally recognized as one of the most innovative, sustainable, and rewarding companies in the world.
You will have the opportunity to use and enhance your knowledge of operating systems, computer networks, communications technologies, computing platforms.
The Engineering Co-op is responsible for assisting in the application of products and providing support to engineering team members with changes and redesigns of current products as required in an internship capacity.
To perform this position successfully, an individual must be able to perform each essential duty satisfactorily. The requirements listed below are representative of the knowledge, skills, and/or ability required; shall adhere to all safety, health, and environmental procedures, policies, and practices.
Duties and Responsibilities
Work closely with engineering, manufacturing, product marketing, and global sourcing management teams to ensure efficiency and effectiveness of solutions deployed in support of business goals and objectives.

Participate in our innovation process with rapid development cycles of innovative projects

Assist in design, development, testing, and release of products following standard engineering processes within scope requirements.

Provide prototype and finished product designs as required. Assist and make sketches and rough layouts, record, and analyze data, make calculations and estimates, and report on findings.

Assist Engineering team with product design changes as required. Uses computer programs to produce and analyze designs, to simulate and test how the attachment operates and to generate specifications for the attachment. Works within Syteline and SolidWorks software to accomplish tasks.

Assists in verification specifications on bids and special orders and other projects within designated product line and as requested.

Supports Engineering team in maintenance of Parts Item Master, Bill of Materials, and routing information to satisfy manufacturing requirements for new, redesigned, or special products within designated product line and as requested.

Uses Manufacturing Engineering information in maintenance of Parts Item Master, Bill of Materials, and routing.

Assists in ensuring that all products conform to the most recent and applicable standards and recommends manufacturing processes that are capable of producing products that will consistently conform to those standards.

Aids with implementation and supervision of product testing programs for new or revised products.

Supplies technical information and assistance to Marketing and Customer/Technical Service for use in publications.

Researches specifications for non-standard purchased components and assists with procurement of said products within designated product line and as requested.

Responsible for all drawing information and accuracy within designated product line and as requested. Assist technical illustration in creation and maintenance of product manuals.

Assist in product safety related issues within designated product line and as requested.

Perform additional tasks, as assigned by the Leader, to meet the needs of the customer
Qualifications
Required
Full-time student pursuing an undergraduate degree in one of the following fields or related studies:

Electrical Engineering

Electrical Engineering Technology

Engineering discipline

Mechanical Engineering
Preferred
Creative problem solving and critical thinking skills

Written and verbal communication skills

Interpersonal skills

Organizational and planning skills

Ability to function effectively in a fast paced, mission focused environment, with multiple competing priorities

Good Technical writing skills, computer skills and interpersonal skill
SBDCSSRequisition Number:80731BRFunction:Engineering Services City:FishersEEO Statement:All qualified applicants to Stanley Black & Decker are considered for employment without regard to race, color, religion, age, sex, sexual orientation, gender identity, national origin, disability, veteran's status or any other protected characteristic.Featured Category on SBD Careers:Early Career, Engineering, Other