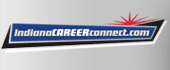 Job Information
Freedom Mortgage

Default Referral Analyst II

in

Fishers

,

Indiana
Default Referral Analyst II
Job ID:8486

Functional Area:Servicing

Employment Type:Full Time

Location:Fishers, IN

Department:Foreclosure & Referral

Relocation Provided:No
Email a FriendSaveSaveApply Now
Position Description:
The Default Referral Analyst II will be responsible for reviewing, analyzing and processing an assigned portfolio of accounts in pre-foreclosure status. Under the direction of the Default Referral Supervisor, the Default Referral Analyst will be responsible for the analysis of accounts to ensure the Foreclosure process is completed accurately in adherence to mandatory state and investor timelines by acting as a liaison between the various areas in default and outside counsel.
Responsible for ensuring compliance with directives, both verbal and electronic, from regulatory agencies, CFPB, GSE's, investors and insurers for Default Services functional work groups

Review daily reports to ensure investor and Freedom Mortgage guidelines are met timely with respect to breach letters, foreclosure hold statuses, etc to prevent fines & reduce errors found during investor audits.

Analyze & manage FCL timeline performance to ensure that no more than 10% of monthly case- load is past standard.

Create and send referral packages to Foreclosure counsel based on investor, insurer and Freedom Mortgage guidelines

Ensure that all cases in which Freedom Mortgage has exposure are escalated to management & In-house legal.

Work closely with other default personnel (collections, loss mitigation, and REO) to ensure a seamless transition for loan accounts which move from one area of responsibility to another, for cross training purposes, and to assist other areas due to changes in workload and staffing.

Follow up on all Foreclosure required actions monthly to ensure investor guidelines and monthly status requirements are met to prevent fines & reduce errors found during investor audits.

Review of various current reports and assistance with identification of new reports, including ensuring department SLAs are met

Establish and foster a work culture at all levels within the operation which is positive, collaborative, respectful, optimistic, and capable of driving long term operational sustainability.

Prepare files for internal and external audits including miscellaneous research, filing and mailing
To perform this job successfully, an individual must be able to perform each essential function satisfactorily. The requirements listed below are representative of the knowledge, skill, and/or ability required. Reasonable accommodations may be made to enable individuals with disabilities to perform the essential functions of the job.
Education and/or Experience:
High School diploma or equivalent required; or Four to Six years Mortgage Default Servicing experience; or equivalent combination of education and experience. Possess the ability to work independently as a team player and adapt to a fluid work environment with changing regulations and processes. Detail oriented, excellent problem solving and organization skills. E knowledge of Outlook, Word, Excel and Adobe Professional
Language Skills:
Possess the ability to read and comprehend instructions, correspondence, memos, and work place policies. Ability to analyze, interpret general business periodicals, professional journals, procedures and governmental regulations.
Possess the ability to write professional correspondences and speak effectively with other employees and/or customers. Present formal information in one-on-one and small group situations to customers and employees and respond to questions from groups of administrators, managers, employees, customers and/or the general public.
Mathematical Skills:
Possess the ability to work with mathematical concepts such as probability and statistical inference, and fundamentals of plane and solid geometry and trigonometry as well as apply concepts such as fractions, percentages, ratios, and proportions to practical situations.
Reasoning Ability:
Ability to carry out detailed written and/or verbal instructions and solve problems involving concrete variables in standardized situations. Ability to define problems collects data, establish facts, and draw valid conclusions.
Certificates, Licenses, Registrations:
None required.
Physical Demands:
The physical demands described here are representative of those that must be met by an employee to successfully perform the essential functions of this job. Reasonable accommodations may be made to enable individuals with disabilities to perform the essential functions. While performing the duties of this job, the employee is frequently required to sit and talk or hear. The employee is occasionally required to stand; walk; use hands to finger, handle, or feel; and reach with hands and arms. The employee must occasionally lift and/or move up to 25 pounds.
Work Environment:
The work environment characteristics described here are representative of those an employee encounters while performing the essential functions of this job. Reasonable accommodations may be made to enable individuals with disabilities to perform the essential functions. The noise level in the work environment is usually moderate.
Employer's Rights:
This job description does not list all the duties of the job. You may be asked by your supervisors or managers to perform other duties. You will be evaluated in part based upon your performance of the tasks and functions listed in this job description. The employer has the right to revise this job description at any time. The job description is not a contract for employment, and either you or the employer may terminate employment at any time, for any reason.#CB#LI-WD1
Founded in Mount Laurel, NJ in 1990, Freedom Mortgage has since grown into one of the largest and fastest-growing privately owned full-service residential lenders in the USA. Licensed in all 50 states, Washington D.C., Puerto Rico and the Virgin Islands, Freedom Mortgage has over 5000 employees nationwide, proudly servicing $225.6 billion, and is still growing.
Our mission is to foster homeownership in America. Freedom is a leader in VA mortgage lending and is one of the mortgage industry's largest philanthropic supporters of the USO and military families through its Team Freedom Cares philanthropic arm.
Locations include suburban Philadelphia and Fishers, IN, two regions where we were named Top Workplaces. We also have large operating centers countrywide, including these desirable markets: Beaverton , OR; Boca Raton, FL; Columbia, MD; Jacksonville, FL; Melville, NY; Plano, TX; San Dimas, CA; Tempe, AZ; Troy, MI and Woodbridge, VA.
If you seek a sense of community, top training, opportunity for advancement, a comprehensive benefits package and reward and recognition program, look no further.
Freedom Mortgage Corporation is an Equal Opportunity Employer committed to workforce diversity. Qualified applicants will receive consideration without regard to age, race, color, religion, gender, sexual orientation, national origin, or their status as a protected veteran or an individual with disabilities. Local applicants encouraged to apply. Employment contingent upon successful completion of background investigation. Smoke-free workplace. Drug-free work environment. Excellent benefits package including medical, dental, vision and 401(k). All resumes are held in confidence. Only candidates whose profiles closely match requirements will be contacted during this search. LENDER NMLS ID:2767
Equal Opportunity Employer- Minorities/Females/Disabled/Veterans