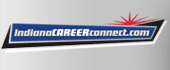 Job Information
Stanley Acess Technologies

IT Senior Business Analyst - Electronic Security-Remote

in

Fishers

,

Indiana
72862BRTitle:IT Senior Business Analyst - Electronic Security-RemoteBusiness:US - Global ITState/Country/Province:Indiana No. of Positions:1Job Description:Senior Business Analyst - Electronic Security - Remote
We Don't Just Build The World, We Build Innovative Technology Too.
This is the career you've been waiting for your whole life. Joining the Stanley Black & Decker team means working in an innovative, tech-driven and highly collaborative team environment supported by over 58,000 professionals in 60 countries across the globe. Here, you'll get the unique chance to impact some of the world's most iconic brands including STANLEY TOOLS, DEWALT, CRAFTSMAN, MAC TOOLS and Black & Decker. Your ideas and solutions have the potential to reach millions of customers as we work together to write the next chapter in our history. Come build with us and take your career to new heights.
Who We Are
Joining the Stanley Black & Decker team means joining one of the world's largest, fastest-growing, and most dynamic companies. Stanley Black & Decker is unique in that we've got a rich and storied history dating back to 1843, but that hasn't stopped us from evolving into a vibrant, diverse, global growth company poised and ready for the future.
Being a part of our team means living our core values of
courage & innovation

agility & performance

inclusivity & collaboration

integrity & accountability
It means thriving in an environment of constant innovation and positive change. It means delivering tools, services, and solutions that the world counts on when it really matters. It means maintaining the highest standards in everything you do, every day.
Who You Are
You're a curious problem solver who has the ability to bring big ideas to life. You're creative and scrappy but can navigate a large organization with ease. You're agile and adaptable but work with precision to ensure we deliver top-notch customer experiences, always. You understand business processes, process analysis/management, and their related IT requirements. You drive the definition, optimization, improvement, and approved changes to new and existing business processes. Responsibilities may include providing guidance on development and delivery of documentation and training material.
What You'll Do
As a Senior Business Analyst, you'll be part of our Electronic Security team located in Indiana (remote) supporting North America region. This dynamic group builds and manufactures intrusion detection systems and other products through B2B channel.
Specifically you'll:
Conduct business process analyses, needs assessments, and preliminary cost/benefits analyses to align IT solutions with business initiatives

Work closely with business users to define and analyze problems and figure out the most suitable technical, application or configuration solutions

Define project requirements by identifying project milestones, phases, and elements; forming project teams; establishing project budgets

Work with Architects and Developers to translate business requirements into functional / technical specs

Validate business and technical requirements are met during the project delivery process

Oversee user acceptance testing (UAT) activities to ensure business and system requirements are met

Assist both innovation and strategy development with subject matter expertise, when appropriate

Create, reviews and delivers end-user documentation (user guide, process flow charts, training materials) and training for accuracy

Ability to simplify & standardize complex concepts / processes​

Participate in Demand /Financial Planning
Skills Required:
Application domain knowledge​

Business acumen​

Business process management & modeling​

Facilitation of business requirements workshops​

Consultative problem solving ​

Stakeholder relationship management​

Strong oral & written communications​

Requirements definition & management​

SDLC / Iterative / Agile / Scrum development​

Understanding of future / emerging technologies

Experience in MS Word, MS Excel, MS PowerPoint, SharePoint, Visio, JIRA or other requirements management tools​

Knowledge of application and system integration methods and computing environments ​

Dependent on Role, a functional knowledge of:​

Systems knowledge/capabilities with ERP systems -SAP (Order to Cash, Procure to Pay) Oracle, etc.

Engineering systems such as Windchill/Catia​

CRM/Digital Systems like Salesforce or CMS, PIM capabilities supporting websites
Education/Experience
Undergraduate degree and 6-8 years relevant experience, or

Graduate degree and 4-6 years relevant experience.
Benefits & Perks
You'll get a competitive salary and a comprehensive benefits plan that includes medical, dental, life, vision, wellness program, disability, 401k, Employee Stock Purchase Plan, Paid Time Off, including paid vacation, holidays & personal days, and tuition reimbursement. And, of course, discounts on Stanley Black & Decker tools and products and well as discount programs for many other vendors and partners.
What You'll Also Get
Career Opportunity: Career paths aren't linear here. Being part of our global company with 60+ brands gives you the chance to grow and develop your skills along multiple career paths.

Learning & Development: Our lifelong learning philosophy means you'll have access to a wealth of state-of-the-art learning resources, including our Lean Academy and online university (where you can get certificates and specializations from renowned colleges and universities).

Diverse & Inclusive Culture: We pride ourselves on being an awesome place to work. We respect and embrace differences because that's how the best work gets done. You'll find we like to have fun here, too.

Purpose-Driven Company: You'll help us continue to make positive changes in the local communities where we work and live as well as in the broader world through volunteerism, giving back and sustainable business practices.
Stanley Black & Decker is one of the world's largest, fastest growing and most dynamic companies. SBD, a Fortune 200 company is a world-leading provider of tools and storage, commercial electronic security and engineered fastening systems, with unique growth platforms and a track record of sustained profitable growth.
#LI-AH1
EEO:
All qualified applicants to Stanley Black & Decker are considered for employment without regard to race, color, religion, age, sex, sexual orientation, gender identity, national origin, disability, veteran's status or any other protected characteristic.
Requisition Number:72862BRFunction:Information Systems City:FishersEEO Statement:All qualified applicants to Stanley Black & Decker are considered for employment without regard to race, color, religion, age, sex, sexual orientation, gender identity, national origin, disability, veteran's status or any other protected characteristic.Featured Category on SBD Careers:Technology & DataShow Virtual Roles:Virtual