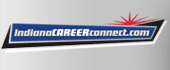 Job Information
Kelly Services

Lab Technician

in

Fishers

,

Indiana
Kelly is seeking a Lab Technician for one of our clients in Fishers, IN.
Must have a minimum of a HS Diploma/GED for this role

Work Location: This is not a remote roleFishers, IN 46037

Pay: $23/hr

Contract until end of May

Hours are 7:30-4PM.
The Laboratory Technician focuses on performing routine laboratory operations to support the laboratory environment. A Senior Support position requires broad knowledge of operational procedures and tools through extensive work experience and may require vocational or technical education; works under limited supervision for routine situations; and provides assistance and training to lower level employees. Problems typically are not routine and require analysis to understand.
Responsibilities:
• Works on assignments that are moderately difficult, requiring judgment in resolving issues or in making recommendations
• Normally receives little instruction on daily work, general instructions on newly introduced assignments
• Sets up, configures, installs, and maintains laboratory equipment
• Follows instructions and checklists to operate equipment and mix chemical solutions for use in tests
• Takes measurements and performs routine biological or chemical analytical tests according to standard procedures
• Compiles research data, operating records, and reports of test results
• Controls stocks of materials and chemical agents
• Performs safety program checks and preventive maintenance on laboratory instruments
• Trains, delegates and reviews the work of lower level employees.
• Other duties as assigned
Please note:
This position is just a contractor role, looking to hire someone for a gap in coverage and to allow for the transition to flow better, this is an 100% on site role. There are a total of 4 tech as the facility. Testing will be of the manufactured air springs/suspension component for high end automotive vehicles. Contractor will be responsible for tracking KPI, conducting 5s activities, cleaning, maintaining safety standards, collection of test data, reporting test data, and communicating and speaking with the requesting engineers. Looking for candidate with strong written and verbal communication skills. There is a standing daily 8 am meeting each morning where the team reviews the metrics and KIP and performance of the lab. Candidate must have direct test experience and technical background, hands on experience. Steel toe shoes and safety glasses required (provided)
Why Kelly ® ?
Kelly® Science & Clinical is your connection to premier scientific and clinical companies looking to hire talented people just like you. Every day, we match science professionals with dream jobs that fit their skills and interests—it's the way we think job searching should be. Nearly 100 percent of our science recruiters have a professional background/education in science, so we know a thing or two about the science market and how to get you noticed.
About Kelly ®
At Kelly, we're always thinking about what's next and advising job seekers on new ways of working to reach their full potential. In fact, we're a leading advocate for temporary/nontraditional workstyles, because we believe they allow flexibility and tremendous growth opportunities that enable a better way to work and live. Connecting great people with great companies is what we do best, and our employment opportunities span a wide variety of workstyles, skill levels, and industries around the world.
Kelly is an equal opportunity employer committed to employing a diverse workforce, including, but not limited to, minorities, females, individuals with disabilities, protected veterans, sexual orientation, gender identity. Equal Employment Opportunity is The Law. (https://www.dol.gov/ofccp/regs/compliance/posters/ofccpost.htm)
Kelly Services