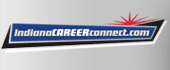 Job Information
Freedom Mortgage

Linux Administrator

in

Fishers

,

Indiana
Linux Administrator
Job ID:8384

Functional Area:Information Technology

Employment Type:Full Time

Location:Fishers, IN

Department:IT Tech Services Admin

Relocation Provided:No
Email a FriendSaveSaveApply Now
Position Description:
We are looking to hire a skilled and motivated Linux Server Administrator who will be responsible for the day to day operations of the infrastructure systems to meet the required SLA's for both the enterprise and customer facing operations.
The Linux Administrator will manage and maintain our Linux systems and servers. In this role, you will be responsible for installing or upgrading Linux-based systems and servers, managing user access, manage and monitor Linux services, and maintaining the security and stability of the Linux server platform.
To ensure success as a Linux Administrator you should have in-depth knowledge of Linux server setup, deployment, and maintenance, scripting skills, and the ability to solve complex IT issues, and ensures the smooth running of the company's networking and server systems, while maintaining a high level of security.
Linux Administrator Responsibilities:
Assessing the stability, security, and scalability of installed Linux systems.

Perform server upgrades, updates, and migrations.

Providing technical support for staff and back-end system users.

Troubleshooting system and server errors.

Reviewing system error logs and user-reported errors.

Monitoring, managing capacity, efficiency, availability and scalability.

Acquire, test and install security and system patches.

Acquire, test and install system drivers and firmware.

Managing user access.

Monitoring system performance, capacity, stability and scalability.

Maintaining server security.

Manage and maintain data center operations.

Participate in on-call rotation.
Linux Administrator Requirements:
Bachelor's degree in Information Technology or equivalent experience.

Proven work experience as a Linux Administrator.

Detailed knowledge of Linux server setup, deployment, and maintenance on physical, VMWare and EC2 platforms.

Ability to create scripts in Bash, Perl, Python, or similar languages.

Experience with patch management, vulnerability assessment and management.

Familiarity with networks including LAN and WAN.

Knowledge of network security systems, intrusion detection systems, and data backup.

Experience with Red Hat Enterprise Linux versions 6,7,8, Amazon Linux 2, Oracle Linux 6

Excellent problem-solving, analytical and communication skills.
#CB
Founded in Mount Laurel, NJ in 1990, Freedom Mortgage has since grown into one of the largest and fastest-growing privately owned full-service residential lenders in the USA. Licensed in all 50 states, Washington D.C., Puerto Rico and the Virgin Islands, Freedom Mortgage has over 5000 employees nationwide, proudly servicing $225.6 billion, and is still growing.
Our mission is to foster homeownership in America. Freedom is a leader in VA mortgage lending and is one of the mortgage industry's largest philanthropic supporters of the USO and military families through its Team Freedom Cares philanthropic arm.
Locations include suburban Philadelphia and Fishers, IN, two regions where we were named Top Workplaces. We also have large operating centers countrywide, including these desirable markets: Beaverton , OR; Boca Raton, FL; Columbia, MD; Jacksonville, FL; Melville, NY; Plano, TX; San Dimas, CA; Tempe, AZ; Troy, MI and Woodbridge, VA.
If you seek a sense of community, top training, opportunity for advancement, a comprehensive benefits package and reward and recognition program, look no further.
Freedom Mortgage Corporation is an Equal Opportunity Employer committed to workforce diversity. Qualified applicants will receive consideration without regard to age, race, color, religion, gender, sexual orientation, national origin, or their status as a protected veteran or an individual with disabilities. Local applicants encouraged to apply. Employment contingent upon successful completion of background investigation. Smoke-free workplace. Drug-free work environment. Excellent benefits package including medical, dental, vision and 401(k). All resumes are held in confidence. Only candidates whose profiles closely match requirements will be contacted during this search. LENDER NMLS ID:2767
Equal Opportunity Employer- Minorities/Females/Disabled/Veterans