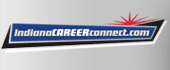 Job Information
Stanley Acess Technologies

Master Data Specialist

in

Fishers

,

Indiana
77618BRTitle:Master Data SpecialistBusiness:US - SSS - CSS State/Country/Province:Indiana No. of Positions:1Job Description:Are you interested in joining one of the world's largest, fastest-growing, and most dynamic companies? If so, you have come to the right place. Stanley Black & Decker is an $11B Fortune 500 company that offers a rich and storied history dating back to 1843.
This opportunity resides within STANLEY Electronic Security NA, a global division of Stanley Black & Decker. At STANLEY Electronic Security NA we design, install, service, and monitor electronic security systems that integrate intrusion, fire, video surveillance, access control and monitoring applications.
With today's most comprehensive solutions, services, and technologies, STANLEY Electronic Security NA is the electronic security system provider of choice for industrial, government, commercial, and national account customers such as schools, hospitals, retailers, financial institutions, airports and more.
Job Summary:
This position will work with the business and functional associates to deliver SAP master data solutions and applications that impact Stanley Security business processes that utilize master data. Their primary responsibility will be interpreting, analyzing and implementing requests from the business for new or updated SAP Master Data. This person will also be involved in the on-going review and maintenance of the master data migration, cleansing, and workflow as well as for engaging cross-functional project teams to enhance the functionality of the SAP footprint.
Specific Responsibilities:
Mass Updates to our SAP Database.

Interpret, analyze and implement cross functional SAP reports and master data.

Introduce reports to support the business and show master data quality, metrics, and trends

Collaborate with the business process team leads in defining and harmonizing the data structures to support various business processes for the organization

Participate in business reviews and design sessions to assist in the identification of additional master data process requirements

Manage the efforts to identify, troubleshoot, cleanse, organize and update data on an on-going basis

Build and maintain data standards (business glossary and technical metadata) for key master data domains

Utilize standard set of tools to effectively manage the change process. Standardize data conventions, processes, and tools

Lead the cleansing, transformation, conversion, and remediation of data efforts across key business domains such as customer, vendor, materials and products at an enterprise level

Evaluate workflow tools and propose a process for improving population of master data content

Establish scenarios for data extraction, form/template population, form/template routing, and ERP updates

SQL Code development and management to ensure consistency across the MDM platform.
Required Qualifications:
2+ years' experience in prior roles where candidate has actively used attention to detail with data management

2+ years' experience in prior roles where candidate has actively used Customer Service skills either with internal team members or external customers

2+ years' experience in prior roles where candidate has actively used analytical and problem solving skill
Preferred Qualifications:
Bachelors' Degree - Preferably in Information Systems or Business

2 years' experience with SAP.

Demonstrated proficiency in master data management and analytical competency.

Strong attention to detail

Excellent communication and project management skills

Solid technical skills and a strong customer focus

Strong Analytics and Problem-Solving skills.

Process Improvement mentality

Ability to communicate concisely and act in a cross-functional environment

Ability to work independently and timely in a fast-paced environment

Ability to think strategically and establish priorities, objectives, time limits and goals
SBDCSSRequisition Number:77618BRFunction:Customer Service City:FishersEEO Statement:All qualified applicants to Stanley Black & Decker are considered for employment without regard to race, color, religion, age, sex, sexual orientation, gender identity, national origin, disability, veteran's status or any other protected characteristic.Featured Category on SBD Careers:Technology & DataShow Virtual Roles:Virtual