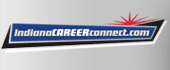 Job Information
Navient

Senior Technical Analyst

in

Fishers

,

Indiana
Navient Solutions LLC
During this time of recommended social distancing, Navient will conduct telephone interviews only until it is safe and permissible to invite candidates to our offices for personal interviews. We look forward to receiving your application and appreciate your flexibility and understanding.
Navient (Nasdaq: NAVI) provides asset management and business processing solutions to education, healthcare and government clients at the federal, state, and local levels. We help our clients and millions of Americans achieve financial success through our services and support. Headquartered in Wilmington, Delaware, Navient employs team members in Western New York, Northeastern Pennsylvania, Indiana, Tennessee, Texas, Virginia, and other locations. Learn more at navient.com
The Sr. Technical Architect is responsible for providing senior level direction and technical consulting on decisions and priorities regarding the enterprise's application architecture, systems architecture/infrastructure, and general technology-based initiatives. This position plays a pivotal role in defining and delivering solutions that support both existing and emerging lines of business. Additionally, this position may be tasked with designing and creating roadmaps, reference architectures and proof-of-concept solutions.
Essential Job Functions:
Architecture/Technical Analysis/Design/Solutions
Analyze the system requirements for medium-to-large scale projects. May work individually, with other areas within Information Technology (e.g. Database, Server, Information Security, etc.) and with Business Analysts to evaluate and design solutions such as customer facing web applications, contact center applications, Windows server based voice/messaging applications, workflow-based decision management applications, etc.

Provide senior level strategies for technology components including operating systems, server/desktop technologies, virtualization, storage technologies, database, telephony and network connectivity.

With business requirements in mind, perform market analysis and provide recommendations related to applicable 3rd party offerings and emerging technologies.

Research and recommend solutions that drive cost out of the company by embracing automation and efficiency.

Develop and document reference architectures and cost models for solutions which leverage existing and emerging technology components and services.

Review major changes to assigned systems. Ensure optimal decisions have been made regarding analysis, design, and implementation of all projects.

Maintain awareness of standards, guidelines, generally accepted best practices and industry trends related to infrastructure and application architecture.

Develop and maintain IT technology roadmaps and other strategic planning artifacts.

Serve as the last point of escalation for technical problems.
Business Customer Engagement/Relationship Management
Work with internal and external business users to analyze requests and the initial definition of changes to the business functions.

Help business partners to understand scope, feasibility, risk, and cost of requested capabilities (and suggest alternatives where applicable).

Maintain a horizontal view across multiple business lines to streamline capability requests as appropriate.

Provide technical mentoring to other Technical Architects and IT team members.

Maintain professional relationships with peers organization wide.
Project Management
Provide senior level architectural oversight on multiple IT projects simultaneously.

Educate project delivery teams on reference architectures. Stays engaged through solution delivery and adapt architectures as needed.

Deliver and manage technology proofs of concept. Interpret the results and incorporate them into technology recommendations.

Participate in special projects requiring a blend of technical and business expertise.
MINIMUM REQUIREMENTS:
Bachelor's Degree - Computer Science, Computer Technology, or a related discipline - additional equivalent experience may substitute for degree

A minimum of 10 years of technology experience in an Enterprise environment including at least:
8 years of experience as a technology lead with technical decision making responsibilities AND
5 years of experience in Solution Architecture OR 5 years of experience in Application Development
Strong experience architecting and developing integrations between 3rd party applications and internally developed systems

Strong experience in application development with web technologies (i.e. HTML, .Net, .Net Core, Java, REST, JSON)

Strong experience with RDBMS technologies (SQL Server, Oracle)

Experience with public clouds, private clouds, Infrastructure-as-a-Service offerings, and Platform-as-a-Service offerings

Experience with Live Chat technologies

Experience with Agile development techniques and collaborative development and deployment (DevOps)

Development techniques including dependency injection and test-driven development

Knowledge of SOLID principles

2-4 years' experience supporting financial institutions and specifically payment process including, but not limited to, business understanding of credit card processing, ACH processing and associated regulatory and business rules.
All offers of employment are contingent on standard background checks. Navient and certain of its affiliated companies are federal, state and/or local government contractors. Should this position support a Federal Government contract, now or in the future, the successful candidate will be subject to a background check conducted by the U.S. Government to determine eligibility and suitability for federal contract employment for public trust or sensitive positions. Positions that support state and/or local contracts also may require additional background checks to determine eligibility and suitability.
EOE Race/Ethnicity/Sex/Disability/Protected Vet/Sexual Orientation/Gender Identity. Navient Corporation and its subsidiaries are not sponsored by or agencies of the United States of America.
Navient is a drug free workplace.
Navient (Nasdaq: NAVI) is a leading provider of asset management and business processing solutions for education, healthcare, and government clients at the federal, state, and local levels.
We help our clients and millions of Americans achieve financial success through our services and support.
Headquartered in Wilmington, Delaware, Navient also employs team members in Indiana, western New York, northeastern Pennsylvania, Tennessee, Texas, Virginia, Wisconsin, and other locations.
To view the Navient Benefit Brochure click here
EOE is The Law - click here for more information
Equal Opportunity Employer Race/Ethnicity/Sex/Disability/Protected Veterans/Sexual Orientation/Gender Identity
Navient participates in E-Verify. To View the E-Verify notice, click here.
We endeavor to make this site accessible to any and all users. If you would like to contact us regarding the accessibility of our website or need assistance completing the application process, please call us at the number below.
Navient (855) 281-1828
Navient