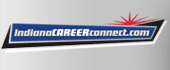 Job Information
Stanley Acess Technologies

Technical Product Manager

in

Fishers

,

Indiana
79097BRTitle:Technical Product ManagerBusiness:US - SSS - SPSState/Country/Province:Indiana No. of Positions:1Job Description: 3xLOGIC, part of Stanley Security, designs and manufactures industry leading physical security solutions including video monitoring, electronic access control, alarm systems and big data analytics for retail. In this role you will join our team to support customers with operational and strategic projects related to 3xLogic Trends.
Teamwork, creatively and experience developing software tools along with data analysis skills is key to success in this role. The ability to work with customers, product managers and technical leaders to find solutions which meet or exceed business requirements is key to this role. The Technical Product Manager will be responsible for delivering strategic customer requests regarding VIGIL Trends data. Successful candidates will bring past experience with software development, ETL practices and data visualization tools.
3xLOGIC Trends imports millions of point of sale (POS) transactions each day along with video content. The Technical Product Manager role will use VIGIL Trends and software tools to find transactions linked to loss prevention or fraud.
Position Responsibilities:
Capture and rank customer feature requests for product roadmap consideration

Provide regular status updates to senior leadership and stakeholders.

Willingness to travel and meet with customer (post COVID-19).

Consult with customers regarding new projects, estimate work, define objectives and provide an accurate estimation of work.

Produce high quality deliverables in the form of reports or presentations which capture the objectives agreed upon

Continue to learn and apply best practices in data science and engineering to work

Subject matter expert on VIGIL Trends data analysis and reporting

Identify new product features and capture requirements for core product development

Required Qualifications:

Bachelor's degree in Computer Science or Engineering

4+ years of experience with the following technologies; AWS or Azure technologies, Data visualization tools (e.g Tableau), User Experience/UX experience, Building Data Pipelines (ETL), Ruby or Python, SQL / Postgres

Preferred Qualifications:

AWS EC2, Elastic Beanstalk, AWS RDS

SQL Server

REST API Integrations

Experience in an Agile Environment

Exposure to DevOps.

Security industry experience

SBDCSS

Requisition Number:79097BRFunction:Engineering Services City:FishersEEO Statement:All qualified applicants to Stanley Black & Decker are considered for employment without regard to race, color, religion, age, sex, sexual orientation, gender identity, national origin, disability, veteran's status or any other protected characteristic.Featured Category on SBD Careers:Engineering, Technology & DataShow Virtual Roles:Virtual