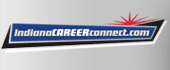 Job Information
Navient

UX/UI Developer

in

Fishers

,

Indiana
Gila LLC
JOB SUMMARY:
During this time of recommended social distancing, Navient will conduct telephone interviews only until it is safe and permissible to invite candidates to our offices for personal interviews. We look forward to receiving your application and appreciate your flexibility and understanding.
The UX/UI Developer is a key member of our product team, producing results independently and collaboratively with a cross-functional team. S/he will own the user experience and look and feel across a product and the corresponding product areas. Using research, data and best practices, s/he will understand the business needs, translate these into artifacts such as mockups and prototypes to assist the team in building out working software. This position must be able to effectively communicate best practices and standards to business partners, including product, marketing, and creative stakeholders, as well as technology partners.
Essential Job Functions:
UX/UI Functional Expertise
Actively and consistently support all efforts to simplify and enhance the customer experience

Bring user-centered design (UCD) process methodology leadership to digital applications from concept to launch

Be the voice for the customer experience within the organization

Understands both front-end development and backend system capabilities.

Create designs and experiences for both web and mobile interfaces

Create personas and journey maps as a foundation to project work

Create information architecture and wireframes that both meet business goals and ensure a positive user experience

Document, communicate and present your design ideas to fellow team members, stakeholders, executives, and clients

Participate in brainstorming sessions, and wireframe and design reviews to help solve problems

Be a fully engaged and positive member of a collaborative team
Product team member
Participate in the overall design and development of the software solution in an agile environment.

Designs and implements the front-end products in coordination with the team.

Follows the software design process with minimal supervision.

Capable of solving technical problems with assistance from senior team members.

Work with product owners to understand business needs/priorities and work with engineers on interface implementation.

ensure experiences are intuitive and engaging for users, across devices.

contribute to product roadmap and UX and UI standards and processes.

Responsible for bringing expertise to the product team in the area of user interface and user experience design and development.

Contribute to user research, competitor analysis and usability testing
MINIMUM REQUIREMENTS:
Bachelor's degree in Human Computer Interaction, Media Arts and Science, Graphic Design, Computer Science, Informatics, or a related field OR additional equivalent experience above the required minimum.

5+ years overall IT experience or additional equivalent education above the required minimum.

3+ years of experience as a User Experience Designer, Interaction Designer, Information Architect, or similar UX-related role

3+ years of experience creating prototypes or highly detailed wireframes for complex web applications

Minimum of 3 years of professional experience in web development

Ability to demonstrate basic UI design skills via different tools like FIGMA, SKETCH, ADOBE

Solid understanding of UX best practices

Strong client (presentation) communication skills and the ability to present and sell ideas to various audiences (technical and non-technical)

Experience working with HTML5, CSS3, VueJs, JavaScript frameworks, REST, JSON web applications

Experience with client-side scripting languages like jQuery, JavaScript, Bootstrap, JSON.

Solid skills and understanding of web design, user experience principles (UX/UI) and related tools.

Self-motivated, ability to work independently and collaboratively.

Excellent problem solving and communication skills.

Passion for building great user experiences.

Demonstrated ability to lead collaborative design sessions.
PREFERRED QUALIFICATIONS:
Experience with or background in visual design

Experience with usability testing (E.g., observation and analysis, test-script creation, moderating).

Knowledge of best practices for information architecture and interaction design, user-centered design process, as well as strong knowledge of user experience principles, techniques, and patterns

Experience working in an agile environment

Ability to build style guides, design patterns, asset libraries

Support the team with mockups for specific user stories

Incorporating usability testing for high value systems

Experience creating highly detailed annotated wireframes, user flows, and process flows within consumer applications

The ability to sketch and generate big-picture ideas for early-stage UX work

Experience planning and facilitating user research and usability tests including A/B and multi-variant testing

Experience creating personas and journey maps

Experience in designing and developing dynamic web pages using JavaScript frameworks like Vuejs, Angular, React.

Professional experience writing single page apps and complex applications utilizing modern Javascript frameworks

Professional experience working on complex UI platforms with custom components and features and the highly complex domain model

Good knowledge on RESTful services.
All offers of employment are contingent on standard background checks. Navient and certain of its affiliated companies are federal, state and/or local government contractors. Should this position support a Federal Government contract, now or in the future, the successful candidate will be subject to a background check conducted by the U.S. Government to determine eligibility and suitability for federal contract employment for public trust or sensitive positions. Positions that support state and/or local contracts also may require additional background checks to determine eligibility and suitability.
EOE Race/Ethnicity/Sex/Disability/Protected Vet/Sexual Orientation/Gender Identity. Navient Corporation and its subsidiaries are not sponsored by or agencies of the United States of America.
Navient is a drug free workplace.
Navient (Nasdaq: NAVI) is a leading provider of asset management and business processing solutions for education, healthcare, and government clients at the federal, state, and local levels.
We help our clients and millions of Americans achieve financial success through our services and support.
Headquartered in Wilmington, Delaware, Navient also employs team members in Indiana, western New York, northeastern Pennsylvania, Tennessee, Texas, Virginia, Wisconsin, and other locations.
To view the Navient Benefit Brochure click here
EOE is The Law - click here for more information
Equal Opportunity Employer Race/Ethnicity/Sex/Disability/Protected Veterans/Sexual Orientation/Gender Identity
Navient participates in E-Verify. To View the E-Verify notice, click here.
We endeavor to make this site accessible to any and all users. If you would like to contact us regarding the accessibility of our website or need assistance completing the application process, please call us at the number below.
Navient (855) 281-1828
Navient