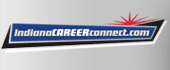 Job Information
Regal Beloit Corporation

Analytical Engineer III, CFD/Fan/Airflow

in

Fort Wayne,

,

Indiana
Description:
Position Summary: Analytical Engineer III (CFD/Fan/Airflow), Climate HVAC business unit. Acts as the HVAC air solutions engineering lead for new and existing product. Oversees HVAC air flow products to ensure their performance, producibility, cost effectiveness and reliability meet Regal and customer guidelines. Works directly on designing solutions to air moving systems that will drive innovation in the fluid dynamics. This engineer will be comfortable proposing new ideas and utilizing software modeling tools to support those ideas. By understanding the customers product applications and needs, they will facilitate design changes in not only Regal and customer products. This role will work closely with the Aero/Acoustic engineers to design the most efficient and quietest products. This role will interface with the current team of individuals at Regal in the airflow labs and CFD areas.
Major Responsibilities:
• Analytical CFD and Fan Design Engineer for Climate Solutions Group - HVAC Business Unit
• Own the design and development of air solution systems within the Climate HVAC product portfolio
• Design and improve products considering cost, quality, and manufacturability with a thorough understanding of design tools and methods.
• Support new product development with lead on mechanical air solution designs from component design through finished assembly. This includes concept work, analytical analysis, dimensional verification, material selection, prototyping, and reliability testing.
• Collaborate with the product development and manufacturing team to develop producible, cost effective and reliable products to launch into the HVAC market.
• Provide technical support to the manufacturing plants and Application Engineering team. Technical assessments, failure analysis, and problem resolution.
• Identify, lead, and execute projects to reduce cost and improve quality
• Execute strategic mechanical VAVE/MCO projects using Regal verification and approval guidelines.
• Create test plans and develop new test protocol for products or components, with a solid understanding of reliability and failure mechanisms.
Qualifications
Required Education / Experience / Skills:
• Bachelor's degree or equivalent relevant work experience (Mechanical and advanced degree preferred)
• 5 years of relevant industry experience in designing for fluid flow, noise and vibration
• 3 years of CFD experience using Fluent, Ansys CFX or equivalent main commercial code
• Demonstrated successful experience in Fluid Dynamics and heat transfer
• Knowledge of solid modeling tools and ability to modify 3D models in order to fit simulation.
• Strong ability to build simplified analytical models of real systems, correctly capturing the design intent.
• Experienced interpreting simulation data and guiding Product engineering for optimization.
• Excellent analytical capabilities combined with testing experience.
• Product development experience
• Strong communication & interpersonal skills to work with multi-functional & multi-cultural teams
• Demonstrated organization skills
• Strong oral and written communication skills
Desired Qualifications:
• Previous experience in airflow, refrigeration, acoustics, or HVAC industry.
• Knowledge of HVAC design/application
• Knowledge of motor noise and vibration analysis
• Analytical design tool experience – FEA, thermal analysis, tolerance analysis, etc.
• Familiarity with motor designs, blower designs, assembly processes, and sub-component material properties
• Electric motor, variable frequency drive and ECM product knowledge
• Six sigma - Green Belt, Black Belt or DFLSS trained/certified
• Manufacturing experience
Travel: Some travel to manufacturing, supplier and customer locations may be required, <10%
Language: Fluency in English is required. Fluency in Spanish is a plus.