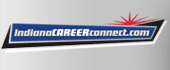 Job Information
Carrier

Associate Director, Strategic Marketing

in

Fort Wayne

,

Indiana
Date Posted:
2020-07-30-07:00
Country:
United States of America
Location:
CAI19: UTEC-Fort Wayne,111 E. Wayne St., Suite 800, Fort Wayne, IN, 46802 USA
The Fire & Security Products (FSP) business unit at Carrier develops a comprehensive product portfolio to protect buildings, people and assets:
 Innovative residential and commercial fire detection and suppression products with global brands including Kidde, Edwards, Marioff, Autronica, GST and Det-Tronics.
 Innovative security products that include advanced software and hardware, IP solutions, wireless communications, electronic locking systems, and mobile applications with leading brands including LenelS2 & Supra and Onity.
 The controls business comprises brands including UTEC, Fireye and Fenwal with controls products for HVAC, gas ignition, temperature monitoring, burners, flame scanning, residential, commercial buildings and industrial applications.
DESCRIPTION
The Controls business offers the opportunity to chart the course for significant growth by penetrating new verticals and adjacent market segments. By leveraging the core technology strengths you will develop the roadmap for solutions to generate new revenue streams. As Associate Director, Strategic Marketing, this role will be instrumental in building business in Europe and Asia Pacific in addition to growing the strong footprint in the Americas.
RESPONSIBILITIES:
● Scope and lead research projects on customers (qualitative interviews, quantitative studies – either internally led or via agencies) to identify key customer needs, competitive landscape, trends, market sizing, perception of our products/ brands vs. competition; conduct research on our channel in terms of what our products/ brands mean to VARs/ installers/ distributors
● Assess customer needs, insights to develop global segmentation, determine target segments, brand strategy, architecture, positioning, develop strong value propositions and maximize value of our brands; conduct strategy workshops to deploy around the world
● Once strategy is developed, define the investment roadmap, and drive the implementation of roadmap to address customer needs
● Well versed with stage gate process as part of portfolio management, collaborate with BUs to determine portfolio roadmaps for target segments
● Build foundations for pricing strategy across our product lines in alignment with brand strategy
● Oversee the development and execution of messaging, downstream marketing programs, campaigns in collaboration with BU marketing teams; Lead and execute impactful product launches through integrated marketing planning
● Develop go-to-market strategy in close coordination with BUs (e.g., sales strategy, pricing, campaigns, product launches, Positioning vs. competition)
EDUCATIONAL REQUIREMENTS:
 Bachelor's Degree in a relevant field
 MBA (a plus, but not required)
Knowledge / Experience Required:
● 10+ years of global experience and interaction with senior executive leadership
● Be able to clearly demonstrate successful track record in strategy development, upstream and downstream marketing with global scope and strategic marketing experience
● Outstanding leadership and communication capacities to work in matrix and multidimensional organization and to liaise with the local businesses
● Ability to remotely interact with key stakeholders globally
● Outstanding finance and business acumen
Skills & Abilities Required:
● Key competencies: customer focus, strategic leadership, learning agility, openness, focus on results, team work, communication, analytical skills, self-starter
● Core strategic marketing competencies (scoping brand studies, managing research project teams, customer segmentation/ values analysis, brand positioning, brand architecture, strategic pricing, portfolio development, campaign development and execution, product launches, digital marketing)
● Outstanding management/communication capabilities
Carrier Corporation is An Equal Opportunity/Affirmative Action Employer. All qualified applicants will receive consideration for employment without regard to race, color, religion, sex, national origin, disability or protected veteran status.
#NSBE2020
Carrier is An Equal Opportunity/Affirmative Action Employer. All qualified applicants will receive consideration for employment without regard to race, color, religion, sex, sexual orientation, gender identity, national origin, disability or veteran status, age or any other federally protected class.
Job Applicant's Privacy Notice:
Click on this link (https://www.corporate.carrier.com/legal/privacy-notice-job-applicant/) to read the Job Applicant's Privacy Notice
Carrier