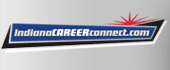 Job Information
Brunswick

Brunswick, Fort Wayne - Applications Test Engineer

in

Fort Wayne

,

Indiana
It is our people behind life's passions who will make the big difference. If you are interested in becoming part of a company that delivers market leading products, driving your own career and working with brands committed to active lifestyles, then you've found your fit.
Have what it takes? Join us.
Position Summary:
This position is required to support a wide variety of electronic, mechanical and electromechanical product areas during the design, development, and production phases. It will work with product development teams providing application and design verification test support of pontoon boats. This is a hands-on position with responsibility for testing, test set design and development, and application of outboards and other rigging equipment
Essential Functions:
Transforms performance requirements, design objectives, or problem investigations into test methodology, planning, and execution.

Verifies and validates proposed and/or implemented changes to existing products.

Designs and documents testing configurations and setup.

Participates with product failure analysis collaboratively with project engineers, including the suggestion of product design improvements based on observations and test results.

Conducts tests and issues test reports for design, analysis, and material property verification.

Reviews analytical predictions of test results

Responsible for boat performance: ride and handling, top speed, and maneuverability

Participates with project teams in haul/chassis design to achieve product requirements.

Responsible for durability testing of the vehicle.

All other duties as assigned.
Qualifications:
2-5 years in application test engineers and/or a product development role.

BS in Electrical or Mechanical Engineering or related technical discipline. Equivalent combination of education and experience may be considered

Experience with CAD and analysis tools (i.e. Solidworks)

Understanding of outboard applications and rigging systems as applied to pontoon boats.

Understanding of physical properties including shock, vibration, temperature, acceleration, force, torque, stress, pressure, and displacement.

Understanding of gages, MFDs , and their application

Proficient in Microsoft Word, Excel, and Outlook

Strong verbal, written, and organizational skills to maintain all records and provide data to project engineers, managers, and support problem resolution.

Experience with writing test plans, procedures, and reports.

Ability to work well with others in a team approach

Ability to drive and handle pontoon boats/knowledge of NMMA requirements desirable.

Must be able to lift 50 lbs.
Additional Comments:
The essential functions and physical demands have been provided as examples of the type of work performed by employees assigned to this job classification. The Company reserves the right to modify the work assignments and/or to make reasonable accommodations so that qualified employees can perform the essential functions. The job description is not intended to be an all-inclusive list of duties and responsibilities. It is intended to describe the general nature of the position.
Brunswick Corporation is an Equal Opportunity / Affirmative Action Employer. (M inorities / F emales / D isabled / V eterans).
We are the people behind life's passions.
Brunswick does not accept applications, inquiries or solicitations from unapproved staffing agencies or vendors. For help, please contact our support team at: hrsharedservices@brunswick.com or 866-278-6942 .
Equal Opportunity Employer: Minorities/Women/Protected Veterans/Disabled
EEO is The Law - click here (https://www.eeoc.gov/employees-job-applicants) for more information
Brunswick (https://www.brunswick.com/job-candidate-privacy-notice) and Workday (https://www.workday.com/en-us/service-privacy.html?&_rda=/company/service_privacy.php) Privacy Policies
#Brunswick Corporation
Brunswick Corporation (NYSE:BC) is home to the people behind life's passions. Our company is made up of some of the world's leading lifestyle brands in categories such as marine propulsion, boats, and parts and accessories. While we are family to 14,000 employees around the world, three divisions in 27 countries create a local environment, with our global headquarters in the Chicago suburb of Mettawa, IL.
Brunswick