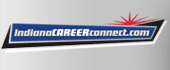 Job Information
Brunswick

Brunswick, Fort Wayne - Team Lead - Assembly Line - Value Front

in

Fort Wayne

,

Indiana
It is our people behind life's passions who will make the big difference. If you are interested in becoming part of a company that delivers market leading products, driving your own career and working with brands committed to active lifestyles, then you've found your fit.
Have what it takes? Join us.
Position Summary:
The Line Lead is responsible for the daily production in their work cell/area. They will work closely with value stream leads, quality, continuous improvement, and engineering, materials, management, and production employees to support all areas of manufacturing while maintaining a safe working environment for all.
Essential Functions:
Ensure that the health and safety of all employees remains the number one goal

Must be able to work well in a team environment.

Must know all technical aspects of their respective area(s).

Provide training and support to production employees to ensure the highest level of productivity and quality

Responsible for planning and updating of cross training matrix and other routine reports/metrics

Provide feedback to employees for safety, quality, and technical experience

Drive accountability to the desired metrics in their respective area(s)

Identify root cause of technical issues arising from the production line and work with team to implement solutions

Contribute ideas of continuous improvement and collaborate with Process Techs and Value Stream Leads/Supervisors for implementation.

Perform other duties as assigned
Qualifications:
1-3 years' experience in a manufacturing environment required. 3-5 years in a technical role preferred.

Strong written and verbal communication skills required. Must be a good listener with ability to guide (coach) others.

Strong knowledge of OSHA regulations required. OSHA certification preferred.

Must have strong analytical and problem-solving skills.

Must have a willingness to initiate and lead change.

Must be results driven.

Must have basic understanding of Lean Manufacturing

Ability to manage multiple products/projects/areas in a fast paced environment

Ability to use (willingness to learn) computers in a Windows based environment with MS Office

Self-starter and detail oriented preferred
Physical Demands/Work Environment:
While performing the duties of this job, the employee is frequently standing and lifting heavy objects weighing 50 to 100 pounds. The employee is constantly walking, pushing/pulling, reaching, and climbing stairs. The employee is occasionally squatting, kneeling, and using fine hand movements such as tightening screws, bolts, and securing pins. Specific vision requirements include close vision, peripheral vision, and ability to adjust focus. Environmental demands include working both indoors and outdoors and is seasonally exposed to extreme temperatures.
Additional information and details can be found in the Physical Job Demands Analysis.
Additional Comments:
The essential functions and physical demands have been provided as examples of the type of work performed by employees assigned to this job classification. The Company reserves the right to modify the work assignments and/or to make reasonable accommodations so that qualified employees can perform the essential functions. The job description is not intended to be an all-inclusive list of duties and responsibilities. It is intended to describe the general nature of the position.
Brunswick Corporation is an Equal Opportunity / Affirmative Action Employer. (M inorities / F emales / D isabled / V eterans).
We are the people behind life's passions.
Brunswick does not accept applications, inquiries or solicitations from unapproved staffing agencies or vendors. For help, please contact our support team at: hrsharedservices@brunswick.com or 866-278-6942 .
Equal Opportunity Employer: Minorities/Women/Protected Veterans/Disabled
EEO is The Law - click here at https://www.eeoc.gov/employees-job-applicants for more information
Brunswick at https://www.brunswick.com/job-candidate-privacy-notice and Workday Privacy Policies
#Brunswick Corporation
Brunswick Corporation (NYSE:BC) is home to the people behind life's passions. Our company is made up of some of the world's leading lifestyle brands in categories such as marine propulsion, boats, and parts and accessories. While we are family to 14,000 employees around the world, three divisions in 27 countries create a local environment, with our global headquarters in the Chicago suburb of Mettawa, IL.
Brunswick