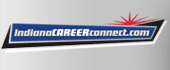 Job Information
Parkview Health

Clinical Research Pharmacist

in

Fort Wayne

,

Indiana
Summary: The Clinical Research Pharmacist provides expertise in investigational drug trial execution including scientific, clinical, and administrative functions of drug research in both Oncology and non-Oncology clinical trials. Responsible and accountable for the timely clinical trial protocol review, establishment of pharmacy role in the clinical trial, patient monitoring, inventory management, drug accountability, staff education, and accurate preparation and dispensing of investigational drugs in accordance with applicable regulations, guidance's, standards, and laws including GCP, FDA, Joint Commission, USP, Parkview policies and procedures, etc. Effectively communicates and coordinates pharmacy services with interdisciplinary Clinical Research teams, investigators, hospital and ambulatory pharmacy services, as well as, study sponsors and regulatory agencies. Coordinates the use of investigational drugs across multiple services and locations within Parkview Health. Provides exceptional customer service. Functions in a distribution services role where needed, including procurement, dispensing, and sterile and non-sterile compounding functions.
Education: Minimum of a B. S. degree or Pharm. D. degree in Pharmacy from a school of Pharmacy. PGY1 Residency or equivalent experience required.
Licensure: Must be eligible for or hold a valid and current license as a Registered Pharmacist from the Indiana State Board of Pharmacy. If eligible, must obtain Indiana licensure within 180 days.
Qualifications: PGY1 Residency or equivalent experience required. Previous Oncology experience preferred. Previous experience in clinical research or investigational drug services (IDS) highly preferred. BCPS or BCOP preferred. BPS board certification (or similar credentialing) required within 3 years of hire or once eligible. CITI certification for FDA-regulated research and Good Clinical Practice (GCP) certification required within 30 days of hire. They will be self-motivated, detail oriented, diligent, self-aware, a team player, willing take on whatever study responsibilities are necessary, and able to effectively multi-task. The ideal candidate will also be able to function with minimal supervision and be flexible with their time. They must have excellent verbal and written communication skills. The must have the ability to work collaboratively with the Investigational Drug Service pharmacy staff, Clinical Research teams, study sponsors, regulatory agencies and other departments.