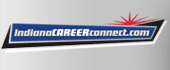 Job Information
Regal Beloit Corporation

Design Engineer II, Software/Power Electronics

in

Fort Wayne,

,

Indiana
Description:
Position Summary:
Responsibility within the HVAC business segment for software development, documentation, validation, application testing and manufacturing support.
Major Responsibilities:
Develop/Support tools and test software at manufacturing sites .

Develop computer software for use with ECM motors and peripherals.

Design, debug, and test embedded software for motor control applications.

Develop software architecture for new features and technologies related to control of electric machines

Develop next generation of computer and mobile tools used in connection with products

Create software requirements from voice of customers.

Support technical inquiries from customers.

Support application engineering team with software related inquiries
Qualifications
Required Education / Experience / Skills:
Bachelors of Science in Electrical or Computer engineering

3 years relevant experience

Experience developing computer applications in Visual Basic and C#

Experience interacting with manufacturing sites for the support of software used in production equipment

Experience developing embedded software for control of electric machine (assembly and C)

Experience with motor control peripherals (ADC, PWM timers, DAC)

Experience with communication peripherals (UART, I2C, SPI)

Experience developing Android mobile applications using NFC and/or Bluetooth

Experience with Microsoft Office tools (Word, Excel, etc.)

Experience troubleshooting embedded software in electronics designs at voltages up to 400Vdc.

Experience in providing customer support and dealing with challenging customer issues.

Skilled in organizing, prioritizing and coordinating working relationships with all levels of personnel within and outside of the organization.

Strong verbal and written communication skills and the ability to coordinate multiple projects simultaneously.
Desired Qualifications:
Experience developing system architecture for IOT applications (Bluetooth, Wi-Fi, cellular...)

Experience with laboratory equipment used in the testing of electric machines (high voltage electronic power supplies, dynamometers)

Experience developing software meeting agency requirements (e.g. UL 60730)

Experience troubleshooting embedded software in electronics designs at voltages up to 650Vdc

Strong innovation skills

Six Sigma Training/Certification (Green Belt / DFLSS)
Travel: Some domestic and international travel to plants, test facilities, and/or customer facilities required.
Language: English