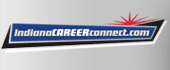 Job Information
Regal Beloit Corporation

Design Engineer III, Hardware/Power Electronics

in

Fort Wayne,

,

Indiana
Description:
Position Summary:
Responsibility within the HVAC business segment for electronic hardware and software design, associated documentation, software design/maintenance of motor control functions, validation and testing, production and quality support.
Major Responsibilities:
Design hardware electronics for high voltage (115Vac, 230Vac & 460Vac) electronic controllers for electric machines

Simulate mixed analog and digital electronic circuits

Select and assess suitability and reliability of electronic components

Design, debug, and test embedded software for motor control applications.

Develop software architecture for new features and technologies related to control of electric machines

Maintain product documentation

Interact with Application, Software, and other Electronic Engineers to meet customer/system requirements

Prototype electronic circuits and document measurements and results

Review and approve electrical documentation (schematics, assembly drawings, BOM, PCB layouts, etc.)

Perform failure analysis of electronic circuits. Issue report on findings as well as recommendations on opportunities for continuous improvement

Interface with circuit board contract manufacturer
Qualifications
Required Education / Experience / Skills:
Bachelors of Science in Electrical or Computer engineering

7 years relevant experience

Experience designing 3 phase inverters for electric machines

Experience designing mixed analog and digital circuits

Experience designing switch mode power supplies (buck and flyback configurations)

Experience designing analog electronic functions (isolated RS-232, RS-485, NFC antennas)

Experience with circuit schematic capture and layout

Experience with circuit simulation software

Experience testing and troubleshooting high voltage electronics up to 650Vdc

Experience with evaluating reliability of electronic circuits

Experience developing embedded software for control of electric machine (assembly and C)

Experience with motor control peripherals (ADC, PWM timers, DAC)

Experience with communication peripherals (UART, I2C, SPI)

Experience with Microsoft Office tools (Word, Excel, etc.)

Experience providing customer support and dealing with customer issues.

Skilled in organizing, prioritizing and coordinating working relationships with all levels of personnel within and outside of the organization.

Strong verbal and written communication skills and the ability to coordinate multiple projects simultaneously.
Desired Qualifications:
Familiar with RoHS and EHS guidelines.

Familiar with test procedures for EMI, hipot, 6kV transient, ESD.

Familiar with agency testing (e.g. UL)

Experience simulating and designing magnetics for EMI filters and switch mode power supplies

Experience simulating and designing EMI filters

Experience testing and troubleshooting high voltage electronics up to 650Vdc

Experience with laboratory equipment used in the testing of electric machines (high voltage electronic power supplies, dynamometers)

Experience developing software meeting agency requirements (e.g. UL 60730)

Understanding of control of induction and permanent magnet motors

Strong innovation skills

Six Sigma Training/Certification (Green Belt / DFLSS)
Travel: Some domestic and international travel to plants, test facilities, and/or customer facilities required.
Language: English