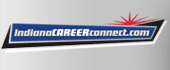 Job Information
Carrier

Digital Product Owner - Global Controls

in

Fort Wayne

,

Indiana
Date Posted:
2020-11-19-08:00
Country:
United States of America
Location:
CAI19: UTEC-Fort Wayne,111 E. Wayne St., Suite 800, Fort Wayne, IN, 46802 USA
Carrier is a leading provider of heating, ventilating, air conditioning and refrigeration systems, building!
Controls and automation, and fire and security systems leading to safer, smarter, balanced, and high-performance buildings. Carrier is on a mission to make modern life possible by delivering.
Groundbreaking systems and services that help homes, buildings and shipping become safer, smarter, and more balanced. Our teams exceed the expectations of our customers by anticipating industry
Trends, working tirelessly to master and revolutionize them.
Description:
If you are looking to craft the digital future of a global conglomerate, then we have a great opportunity for you. We are looking for a highly motivated and hardworking Digital Product Owner to drive high.
Priority IoT initiatives Carrier's Global Commercial Fire business. This is an internal facing role, owning the technical aspects of the digital solution from idealization to modernization. The ideal candidate will be a hands-on leader, experienced in successfully leading & scaling digital solutions seasoned in working closely with Commercial Product Manager, Digital Solution Architects, Business, and Digital Management.
Core responsibilities include:
Leads DevOps and partners to envision, define, and translate Digital solutions and experience opportunities (customer "needs" and "wants" into problems, gaps, etc.) into initiatives (i.e., requirements, epics, features) and drive execution.

Shepherds highly sophisticated, coordinated, and strategic Digital solutions and experience opportunities from idea to 'product-market fit' through collaboration with all relevant partners and SMEs (Commercial teams, DevOps, Product management, etc.).

Drives, quantifies and defends Digital solutions and experience investments through technology artifacts, use cases (PoCs), and hypotheses, ranked by customer value.

Continuously demonstrates expert problem-solving techniques and analytical rigor to understand and report on product and experience performance against critical metrics.

Sets the standard for preparing compelling presentations, demos to communicate sophisticated concepts to a diverse audience, including senior leadership, and facilitates Digital solution definition, coordinate discovery, lead development, delivery, and validation activities, as well as to mitigate risks and dependencies.

Conducts internal and external research including situational analysis to identify and apply industry-standard methodologies and trends to increase the efficiency of the Digital solutions.

Actively manages ambiguity, influences others to bring in "big picture" thinking, and drives clarity, solutions, and execution plan among team and partners.

Maintains and applies expert knowledge of the digital trends, technology, UI/UX, agile implementation practices, and a specialist understanding of Digital Product Management & Monetization.

Consistently provides guidance and mentoring to team members and acts as a partner concern point and ensures issues are resolved.
Required Experience:
5-8 years of success in Digital Product Management, IT experience or directly related experience in Innovation, User Experience, Process Engineering, within Industrial or Engineering goods industry.

Hands-on experience owning & delivering high impact, high-level software products.

Comfortable with technical architecture, design, and comfortable with basic programming, and possess a strong technical aptitude.

Accustomed to taking ownership and making decisions. Passion and self-motivation are key. You won't be micromanaged; you'll be expected to own and deliver.

Have a desire to build something great and bring technical solutions to people to solve their problems.

Extensive experience working in an Agile, Lean Product Development, and Lean Portfolio Management environment.

Knowledge of digital and technology strategy and delivery as it relates to experience design, roadmap development, journey mapping, value, and situation analysis methods.
Other Skills:
Relationship Building: Consistent record of building positive relationships with Digital and Business management across product lines. Experience in managing various partner relationships to get a consensus on solutions/initiatives.

Solving: Ability to solve problems using analytical thinking, balancing viewpoints, evaluating technologies, and using key relationships.

Communication: Recognized for articulating a digital vision, solving challenges and ensuring follow through with outstanding verbal and written communication skills. Presentation abilities with a high degree of comfort with both large and small audiences (Senior Executives, Digital management, Functional leaders as well as DevOps teams).
Education & Certification:
Master's degree in Product Management, Computer Science, Information Technology, or equivalent preferred.

Certification preferred in one or more of the following technologies: Cloud, mobile, web application development.
Travel:
You will be required to travel as is determined by the needs of our businesses. This position may require travel to business sites up to 30% of the time.
Carrier is An Equal Opportunity/Affirmative Action Employer. All qualified applicants will receive consideration for employment without regard to race, color, religion, sex, sexual orientation, gender identity, national origin, disability or veteran status, age or any other federally protected class.
Job Applicant's Privacy Notice:
Click on this link at https://www.corporate.carrier.com/legal/privacy-notice-job-applicant/ to read the Job Applicant's Privacy Notice
Carrier