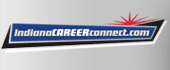 Job Information
Regal Beloit Corporation

Electronic Technician

in

Fort Wayne,

,

Indiana
Description:
Position Summary:
Responsibility within the HVAC Climate Solutions business segment to provide technician support to engineers, gaining application knowledge, and helping to deliver new technology through assisting in the technology development process.
Major Responsibilities:
Medium complexity circuit board assembly soldering and rework - including keeping change/update logs.

Prototyping, building and installing cables and wiring harness assemblies.

Building and Installing test fixtures.

Building and troubleshooting electronically controlled motor assembly prototypes.

Running and monitoring physical and computer controlled tests, including measuring and collecting data from motor controllers, measurement equipment, and from a dynamometer or other test fixture.

Collecting prototype test data and aiding in analysis in coordination with an engineer including offering insights and observations based on experience.

Building, modifying and troubleshooting mechanical parts including light machining such as drilling, tapping, and grinding.

Specifying necessary parts, ordering them, and maintaining an inventory of parts for the projects.

Maintaining the lab including cleanliness, safety, inventory of parts and assemblies, and functionality of equipment.

Communicating task status regularly to the team and providing verbal and written updates as required.

Qualifications.Required Education / Experience / Skills:

3 years of relevant experience in electronic systems prototyping, testing, and iterative development.

Ability to lift, push and pull 60lb.

Comfortable working around low and high voltage electricity while always observing electrical safety procedures and common safety practices.

Comfortable working around rotating equipment while always observing mechanical safety procedures and common safety practices.

An ability to communicate clearly in both written and verbal forms to the engineers.

General problem solving skills and common sense.

Ability to prioritize work load and continuously operate with a sense of urgency and with a strong work ethic.

Ability to maintain a positive attitude and a strong desire to help the team to push the project forward.

Experience with working in groups and able to handle challenging issues.

Skilled in organizing tasks and documentation and maintaining good working relationships with all levels of personnel within the organization.
Desired Qualifications:
Experience with various electronic components.

Familiar with RoHS and EHS guidelines.

Familiar with electronics testing (EMI, Electrical Transients)

Familia with electronics test equipment (Multimeter, Oscilloscope, HIPOT, Ground Bond)

Familiar with agency testing and requirements (e.g. UL)

Six Sigma Training/Certification (Green Belt)
Travel: Limited/None
Language: English