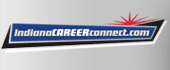 Job Information
CDM Smith

FEMA - Scientist (Nationwide Openings)

in

Fort Wayne

,

Indiana
23737BR
Requisition ID:
23737BR
Business Unit:
FSU
Job Description:
-Conducts site inspections and examines project information as part of reviewing projects for environmental compliance.
-Project information may include scopes of work, drawings, maps, and photographs.
-Provides technical assistance to FEMA to help ensure that proposed actions comply with Federal environmental laws and executive orders.
-Assists FEMA with consulting with regulatory agencies and preparing environmental documents such as Environmental Assessments.
-This involves preparing correspondence documents and analytical reports of basic to moderate complexity.
-Participates in informational and status update meetings. Performs other duties as required.
Job Title:
FEMA - Scientist (Nationwide Openings)
Group:
WAF Field Mod Fringe
CDM Smith Employment Type:
CDM Temporary
Minimum Qualifications:
-Bachelor's degree in Science or related field.
-5 years of in-field experience or 2 years of in-field of expertise with a professional registration (Architect, PE, PG, etc.).
-Domestic travel is required.
EEO Statement:
We attract the best people in the industry, supporting their efforts to learn and grow. We strive to create a challenging and progressive work environment. We provide career opportunities that span a variety of disciplines and geographic locations, with projects that our employees plan, design, build and operate as diverse as the needs of our clients. CDM Smith is an Equal Opportunity/Affirmative Action employer. All qualified applicants will receive consideration for employment without regard to race, color, religion, sex, national origin, disability, or protected veteran status.
Why CDM Smith?:
CDM Smith provides lasting and integrated solutions in water, environment, transportation, energy and facilities to public and private clients worldwide. As a full-service consulting, engineering, construction, and operations firm, we deliver exceptional client service, quality results and enduring value across the entire project life cycle. CDM Smith is a major partner to the Federal Emergency Management Agency (FEMA), supporting its mission under various prime and/or sub-prime contracts for Public Assistance, Individual Assistance, Hazard Mitigation Assistance, and Risk Analysis. The Public Assistance program supports recovery operations primarily for debris removal, emergency protective measures, and the repair, replacement or restoration of disaster-damaged, publicly-owned facilities, such as: roads, bridges, municipal buildings, police and fire stations, water/wastewater treatment plants, etc., including Private Non-Profit facilities such as hospitals.
Job Site Location:
United States - Nationwide
Agency Disclaimer:
All vendors must have a signed CDM Smith Placement Agreement from the CDM Smith Recruitment Center Manager to receive payment for your placement. Verbal or written commitments from any other member of the CDM Smith staff will not be considered binding terms. All unsolicited resumes sent to CDM Smith and any resume submitted to any employee outside of CDM Smith Recruiting Center Team (RCT) will be considered property of CDM Smith. CDM Smith will not be held liable to pay a placement fee.
Amount of Travel Required:
100%
Assignment Category:
Fulltime-Temporary
Visa Sponsorship Available:
No - We will not support sponsorship, i.e. H-1B or TN Visas for this position
Skills and Abilities:
Must be a U.S. citizen and be able to pass an FBI background check. Driving may be required depending on location of disaster and role. Demonstrates good organizational skills to balance and prioritize work. Strong attention to detail. Good written and oral communication skills. Ability to work independently and in teams. Ability to adapt to change quickly and remain flexible.
CDM Smith