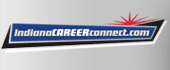 Job Information
L3Harris

FPGA Design Engineer

in

Fort Wayne

,

Indiana
FPGA Design Engineer
Job ID SAS20210601-54784
Apply (http://harrisrccorp.peoplefluent.com/viewjob.html?erjob=115960)
L3Harris is dedicated to recruiting and developing diverse, high-performing talent who are passionate about what they do. Our employees are unified in a shared dedication to our customers' mission and quest for professional growth. L3Harris provides an inclusive, engaging environment designed to empower employees and promote work-life success. Fundamental to our culture is an unwavering focus on values, dedication to our communities, and commitment to excellence in everything we do.
L3Harris Technologies is an agile global aerospace and defense technology innovator, delivering end-to-end solutions that meet customers' mission-critical needs. The company provides advanced defense and commercial technologies across air, land, sea, space and cyber domains. L3Harris has approximately $18 billion in annual revenue and 48,000 employees, with customers in more than 100 countries.
Description:
Job Title: FPGA Design Engineer
Job Code: SAS20210601-54784
Job Location: Fort Wayne, IN
Job Description:
This position will participate on a team to develop FPGA Firmware in the Space Systems Sector within the Space & Airborne Systems (SAS) Segment of L3Harris. The SAS Segment provides critical mission solutions for space and airborne domains with defense, intelligence, and commercial applications.
Essential Functions:
The FPGA Engineer will perform the following:
Understand, develop, and document requirements for space-based FPGA designs

Design FPGA's through the life cycle including: Architecture development, algorithm implementation, synthesizable VHDL code generation

Perform FPGA Design Implementation: Constraint driven FPGA Synthesis, place and route, static timing analysis

Verify FPGA Designs: Testbench development, scripting, VHDL simulation

Generate design review and deliverable documentation including: review packages, block diagrams, interface control documents, test procedures, requirements verification matrices, and test plans/procedures.

Conduct design peer reviews at various phases in the development process
Qualifications:
BS Degree in Electrical/Computer Engineering with 4 years professional experience, or Graduate degree and a minimum of 2 years relevant experience

Secret security clearance

Experience with VHDL, FPGA design process, and tools used to generate FPGA designs

Experience with vendor tool suites such as Xilinx, Microsemi, Intel, or Altera
Preferred Additional Skills:
Top Secret security clearance

Good working knowledge of

Build FPGAs with difficult timing and/or difficult routing constraints

Develop FPGA requirements and specifications.

High speed memory interfaces and/or high speed SERDES interfaces

Analog to Digital (AD) and Digital to Analog (DA) interfaces.

Familiarity with Questasim simulator and Synopsys Synplify/Synplify Pro synthesis

Work in a team environment with Hardware, Software and Systems Engineering

Self-motivated individual with the ability to work and communicate effectively within a development group
Please be aware many of our positions require the ability to obtain a security clearance. Security clearances may only be granted to U.S. citizens. In addition, applicants who accept a conditional offer of employment may be subject to government security investigation(s) and must meet eligibility requirements for access to classified information.
By submitting your résumé for this position, you understand and agree that L3Harris Technologies may share your résumé, as well as any other related personal information or documentation you provide, with its subsidiaries and affiliated companies for the purpose of considering you for other available positions.
L3Harris Technologies is proud to be an Affirmative Action/Equal Opportunity Employer. L3Harris is committed to treating all employees and applicants for employment with respect and dignity and maintaining a workplace that is free from unlawful discrimination. All applicants will be considered for employment without regard to race, color, religion, age, national origin, ancestry, ethnicity, gender (including pregnancy, childbirth, breastfeeding or other related medical conditions), gender identity, gender expression, sexual orientation, marital status, veteran status, disability, genetic information, citizenship status, characteristic or membership in any other group protected by federal, state or local laws. L3Harris maintains a drug-free workplace and performs pre-employment substance abuse testing and background checks, where permitted by law.
L3Harris