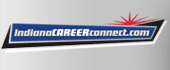 Job Information
Parkview Health

Infection Preventionist

in

Fort Wayne

,

Indiana
Summary
The Infection Preventionist (IP) collaborates with teams and individuals to create process improvement initiatives, provide feedback, and sustain infection prevention strategies. Serves as the liaison between Parkview co-workers and the Infection Prevention department to facilitate effective relationships and clear understanding of hospital associated infection data and analytics. Specific duties include: hospital acquired infection review and follow up, management of transmission based precautions, staff education, environment of care rounds and follow up, construction risk assessments and rounds, policy review and revision as assigned, and limited hospital acquired infection surveillance.
Education
Must be a graduate of an accredited ASN or BSN program; or have a Bachelor's degree in laboratory science; or have a Master's Degree in Public Health. Nurses with ASN, must obtain BSN from an accredited program within five years of employment or will not be eligible to continue nursing employment with Parkview. Acceptable accrediting agencies are Commission on Collegiate Education in Nursing (CCNE), Accreditation Commission for Education in Nursing (ACEN) or Commission for Nursing Education Accreditation (CNEA).
Licensure/Certification
Nursing Degree candidates must have current Indiana RN license. Laboratory Degree candidates must have current ASCP certification. All candidates, CIC preferred upon hire or must be obtained within 3 years of hire into position.
Experience
Qualified candidates must possess one of the following based on educational backgrounds: Nursing - 5 years of acute nursing experience required. 3 years of critical care nursing experience preferred. 3 years of infection prevention experience preferred. Laboratory - 5 years of clinical laboratory science experience required. 3 years of microbiology/molecular experience preferred. 3 years of infection prevention experience preferred. Master's Degree Public Health - 5 years experience in public health (post graduate) required. 3 years infectious disease preferred.
Other Qualifications
Must have good verbal and written communication skills. Ideal candidate will possess strong interpersonal skills, and will be an efficient and effective problem solver. Must be able to work flexible hours, assume on-call responsibilities (which includes evenings, nights, weekends and holidays as needed and within the expected response time). Ability to effectively facilitate educational sessions to various audiences. Must be able to educate others using various methods such as classroom, web based, paper, etc.).