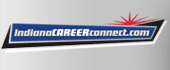 Job Information
CTG

IT Project Manager

in

Fort Wayne

,

Indiana
IT Project Manager
United States
Information Technology
Apr 22, 2021Post Date
21201720Requisition #
Apply for JobShare this JobSign Up for Job Alerts
CTG is recruiting for certifiedIT Project Manager for a remote position to support our client in Anchorage, AK. This position is targeting to be approximately 30 hours per week through June 2022. This Project Manager will oversee the entire outsourcing project from inception to completion and be responsible for planning, organizing, and directing two separate project teams, originations and loan servicing.
Duties & Responsibilities
Act as project manager for multiple workstreams;

Lead a diverse group of ACPE professionals across all functional areas;

Help define project timeline, project scope, goals and deliverables for each outsourcing process;

Follow ACPE Project Methodology guidelines;

Coordinate stakeholder meetings and cross-agency collaborative sessions;

Develop and maintain internal project site on ACPE's SharePoint platform;

Track and follow-up on outstanding deliverables;

Monitor progress and provide monthly executive summary on project status;

Implement and manage changes when necessary to meet project outputs;

Manage project timeline based on changes;

Control project scope creep;

Assess and manage issues and risks;

Schedule and document testing and validation processes;

Ensure completion of project on time and within scope;

Coordinate project wrap-up activities (go-live, lessons learned sessions, etc.)
Required Qualifications
Bachelors Degree in Information Services or a related degree

PMP Certification required

Must have applicable combination of education, experience and certifications

to oversee a major multi-agency project involving multiple workstreams, departments, and resources.

Experience in a project management-related role a minimum of five (5) years, be current on industry best practices and have experience related to this engagement.

Working knowledge of project management methodology, tools, and techniques
To be successful in this position, the ideal candidate should be a highly motivated, results-driven individual who can create the perfect solution for our clients higher-level needs. The best candidate will also be an excellent listener and communicator, with the ability to explain why their solutions are the best fit for our clients.
To Apply:
To be considered, please immediately apply to this requisition using the link provided.
Drug testing and/or other employment-related inquires may be conducted.
CTG's Benefits Plan allows you to select insurance coverage that best suits your lifestyle, and take part in our savings programs and educational plans. We offer Flexible Spending Accounts, a 401(k) Retirement Plan, and an Employee Stock Purchase plan. Our educational plan comprises access to more than 2,000 web-based technical, professional and personal development courses.
CTG is a leading provider of digital transformation solutions and services that accelerate clients' project momentum and achievement of their desired IT and business outcomes. Our vision is to be an indispensable partner to our clients and the preferred career destination for digital and technology experts. CTG has operations in North America, South America, Western Europe, and India. For more information, visit www.ctg.com.
Our culture is a direct result of the people who work at CTG, the values we hold, and the actions we take. In other words, our people are the culture. It's a living, breathing thing that is renewed every day through the ways we engage with each other, our clients, and our communities. Part of our mission is to cultivate a workplace that attracts and develops the best people, reflected by our recognition as a Great Place to Work-certified company across many of our global operations.
CTG will consider for employment all qualified applicants including those with criminal histories in a manner consistent with the requirements of all applicable local, state, and federal laws.
CTG is an Equal Opportunity and Affirmative Action Employer. CTG will assure equal opportunity and consideration to all applicants and employees in recruitment, selection, placement, training, benefits, compensation, promotion, transfer, and release of individuals without regard to race, creed, religion, color, national origin, sex, sexual orientation, gender identity and gender expression, age, disability, marital or veteran status, citizenship status, or any other discriminatory factors as required by law. Our Affirmative Action program serves to promote occupational equality and diversity through good faith efforts. CTG is fully committed to promoting employment opportunities for members of protected classes.
Additional Information
Job Function: Project Management & Administration

Education Level: Bachelor's Degree (±16 years)

Work Remote: Yes

Travel: No
CTG