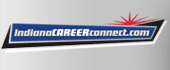 Job Information
Parkview North Hospital

Lab Lead Scientist-Technologst

in

Fort Wayne

,

Indiana
Summary
The Lead Scientist-Technologist is responsible for assuring that the needs of the laboratory's customers are met. The Lead coordinates the daily workflow and oversees all technical aspects of testing in their area of responsibility. The Lead assures quality results by overseeing quality control, proficiency testing, and process improvement. The Lead develops the daily work schedule, assigning coworkers appropriately to meet the needs of the laboratory, and monitors the activities of coworkers, providing input into performance evaluations, developing training schedules and providing training that will improve coworkers skills and performance levels. The Lead routinely fills a bench assignment in their area of responsibility. The Lead is responsible for accurate specimen collection/processing; accurately performing medical laboratory tests following established laboratory policies and procedures; adhering to performance and quality standards. The Lead is responsible for clinical instrument maintenance, for new test and instrumentation development. The lead is responsible for keeping the laboratory in continuous readiness for inspection. The Lead is responsible for the consequences of his/her own decisions.
Education
Associate degree required. Bachelor of Science preferred. Successful completion of a NAACLS accredited Clinical Laboratory Science program preferred. Due to CLIA regulations, transcripts of education and training will be verified.
Licensure/Certification
At the time of hire or promotion, must be a certified Clinical Laboratory Scientist / Medical Technologist (certification by the Board of Registry of the American Society of Clinical Pathology, the National Credentialing Agency, the American Medical Technologists, or the Board of Registry of the American Association of Bioanalysts). For Blood Bank, Certification as an SBB or BB is preferred.
Other Qualifications
Must have a minimum of three years of experience as a medical technologist. Must have visual acuity and color discrimination. Must be able to lift 40 pounds. Must have good verbal and written communication skills.