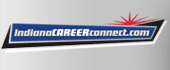 Job Information
L3Harris

Lead, Material Management

in

Fort Wayne

,

Indiana
Lead, Material Management
Job ID SAS20210401-54634
Apply
L3Harris is dedicated to recruiting and developing diverse, high-performing talent who are passionate about what they do. Our employees are unified in a shared dedication to our customers' mission and quest for professional growth. L3Harris provides an inclusive, engaging environment designed to empower employees and promote work-life success. Fundamental to our culture is an unwavering focus on values, dedication to our communities, and commitment to excellence in everything we do.
L3Harris Technologies is an agile global aerospace and defense technology innovator, delivering end-to-end solutions that meet customers' mission-critical needs. The company provides advanced defense and commercial technologies across air, land, sea, space and cyber domains. L3Harris has approximately $18 billion in annual revenue and 48,000 employees, with customers in more than 100 countries.
Description:
Job Title: Lead, Material Management
Job Code: SAS20210401-54634
Job Location: Fort Wayne, IN
Job Description:
Subject matter expert with knowledge of job area and in-depth knowledge of project management who will lead all aspects of the Supply Chain process from proposal stage through Program award and execution.

This acquisition process includes, but is not limited to the support of requirements definition, capture strategy, proposal generation, proposal evaluations, source selections, negotiations, material requirements definition, material procurement strategy, file documentation, ensuring compliance to all internal and Government FAR/DFAR/DPAS/CPSR Procurement Regulations, change management, invoice approvals, dispute resolution, and close-out activities.

Determines feasibility of material, components, specifications or requirements and supports product development activities, including proposal support and engineering change impacts to Supply Chain.

Responsible for managing Subcontractor & Supplier cost, schedule, and technical performance, and ensuring L3Harris and Customer objectives are achieved, including on-time delivery, exceptional quality, and affordability with the ability to monitor & assess project issues and develop mechanisms & resolutions to meet goals.

Partners with Engineering, Program Team, Commodity Managers, and Suppliers to drive alignment with commodity strategies for supply base optimization and lowest total acquisition cost.

Strong understanding of baseline centric execution and Change Management with the ability to review status of projects, budgets, forecasts, EVMS; prepare status reports.

Establish & manage major contractual milestones, such as preliminary and critical reviews and other contractual schedule goals throughout the program, including analysis of supplier capacity and capabilities. Will ensure supplier ability to supply parts with on-going adjustment of material flow for adequate line fill and inventory optimization.

Responsible for initiating corrective action measures with Suppliers when necessary and assessing trends in performance to prevent delays or cost overrun.

Develop, drive, and execute supply chain transformation and improvement projects. Must have functional and operational experience in the Supply Chain Management and Operations domains who can understand, analyze, and define business requirements. This individual must be able to use hands-on, cross-functional approaches to identify pain points and drive improvements. Must have the passion, business acumen, and experience to drive best-in-class supply chain processes and efficiencies.

Provide timely and accurate Supply Chain updates to Senior Management.

Utilize Material Requirements Planning (MRP) systems to effectively time phase material to service cash flow objectives and program schedules.

Plan, schedule, and monitor the efficient movement of material from identification of the requirement to delivery to the end user.

Responsible for managing large, complex programs, involving delegation of support work.

Plan and schedule materials, equipment, and commodity products of high complexity for government and commercial programs.

Define raw material scheduling requirements from engineering specifications and production schedules.

Coordinate material distribution with purchasing, warehouse, and end user.

Monitor and reconcile any relevant Supply Chain disruptions that develop throughout the program lifecycle.

Develop strategies, implement plans, and track progress for cost savings initiatives.

Coordinate key cross-functional Supply Chain resources to ensure scalable internal capacity.

Estimate and manage labor and material budget for program Supply Chain resources.

Participate and/or lead projects/teams as assigned.

Identify process improvements and facilitate implementation.
Essential Functions:
Motivated self-starter well versed in the Material Management Process Flow.

Work should be performed within set boundaries and with very little direct supervision.

Strong, in-depth knowledge in project management.

Initiate and implement early engagement and integration with cross-functional organizations.

Must be able to communicate effectively with a wide array of professional levels and functions.

Apply innovation, comprehensive information gathering, analysis, and investigation to solve complex problems.

Manage program budgets and explain variances in monthly performance.

Ability to navigate FAR regulations and internal procedures for compliance.

Support Small Business Initiatives, as applicable.

Ability to generate sales forecasts and variance reports.

Follow strategic direction set by Program and functional leadership.
Qualifications:
Bachelor's degree with a minimum of 9 years of prior related experience, OR Graduate degree with a minimum of 7 years of related experience.

Previous Material Management experience.
Preferred Additional Skills:
DoD Clearance is desired, but not required.

Experience with Material Requirements Planning (MRP) and/or Enterprise Resource Planning (ERP) software and advanced concepts.

Thorough knowledge of Supply Chain processes.

Knowledge of, and experience with, FAR, MMAS, SOX, and CAS requirements, as well as ITAR and EAR regulations.

Experience with Earned Value and EVMS.

Proficient in Microsoft Suite of Products (Word, Excel, PowerPoint, etc.)

Strong verbal and written communication skills.

Lean Six Sigma experience.

APICS and/or ISM certification preferred, but not required.
Please be aware many of our positions require the ability to obtain a security clearance. Security clearances may only be granted to U.S. citizens. In addition, applicants who accept a conditional offer of employment may be subject to government security investigation(s) and must meet eligibility requirements for access to classified information.
By submitting your résumé for this position, you understand and agree that L3Harris Technologies may share your résumé, as well as any other related personal information or documentation you provide, with its subsidiaries and affiliated companies for the purpose of considering you for other available positions.
L3Harris Technologies is proud to be an Affirmative Action/Equal Opportunity Employer. L3Harris is committed to treating all employees and applicants for employment with respect and dignity and maintaining a workplace that is free from unlawful discrimination. All applicants will be considered for employment without regard to race, color, religion, age, national origin, ancestry, ethnicity, gender (including pregnancy, childbirth, breastfeeding or other related medical conditions), gender identity, gender expression, sexual orientation, marital status, veteran status, disability, genetic information, citizenship status, characteristic or membership in any other group protected by federal, state or local laws. L3Harris maintains a drug-free workplace and performs pre-employment substance abuse testing and background checks, where permitted by law.
L3Harris