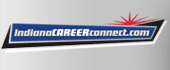 Job Information
Humana

M&A Cyber Security IT Integration Lead (Home office / Remote / work at home)

in

Fort Wayne

,

Indiana
Description
At Humana, we want to inspire people to live life fully by awakening them to the right choices for themselves and each other. As the healthcare industry changes and evolves, we're changing too. We're growing and re-shaping to become an organization that is committed to helping people achieve lifelong well-being. Humana is an organization where change is constant, and we always have our consumers in mind. We're known as an innovator in our industry, with a history of being out front of where healthcare needs to go. We need people with a passion for helping others and making change happen. We don't want to be like everyone else in the industry-we want to be better. And we're looking for talent that wants to grow, be challenged, and inspired to help make that happen.
This role will provide strategic guidance with regards to IT integration efforts to Humana's corporate development team and integration management office (IMO) on all growth opportunities (M&As, Divestitures, Joint Ventures (JVs), and Minority Investments).
Responsibilities
This position is a direct report to the AVP, IT M&A, and will work closely with senior executives, corporate development team, IMO, acquired company representatives, and internal cross-functional IT teams in evaluating potential target companies and in the development and implementation of IT integration plans.
Key Responsibilities:
Assess functional and technology investment strategies and compare prospective operating models and organizational structures against leading practices and industry benchmarks

Contribute to assessment and gap analysis of strategic capabilities in areas of strategic focus, helping identify potential acquisition targets to close gaps.

Understand and estimate investment needs and requirements and turn those goals into concrete project plans and detailed proposals

The successful candidate will be a strategic-thinking business and technology professional with 10+ years of broad and deep services delivery and management experience

Advanced IT knowledge providing subject matter expertise across critical components of business and technology domains (e.g. enterprise risk and compliance, data management, and governance, information protection, strategic sourcing, applications, IT operations, IT finance, end-user computing, messaging, enterprise architecture, and testing).

Ability to work in a fast-paced, matrix, and dynamic environment.

Knowledge of end-to-end corporate development activities (M&A, Divestiture, JV, Minority Investments, etc.)

Demonstrated the ability to facilitate complex and time-sensitive decisions.

Have an empathetic approach to acquisitions, recognizing the impact on associates, and placing a premium on the associate sentiments and experience.

Establishes trust and rapport by building effective, sustainable relationships while driving accountability for shared results.

Perform IT due diligence on Humana's growth opportunities and identify the potential risks, IT impacts, IT integration barriers/challenges by analyzing and assessing target companies.

Develop an IT integration cost model for infrastructure, security, and technology areas based on the proposed deal structure and IT integration hypothesis.

Develop a conceptual understanding of how the target company's IT components and assets would be integrated with Humana based on the proposed deal structure and integration hypothesis.

Provide inputs to structuring the transition service agreements (TSAs) by working with corporate development, IMO, and acquired company representatives.

Communicate the status of the IT due diligence efforts with corporate development, IMO, and senior executives from IT and business.
IT Integration Planning and Execution
Absolutely must assist the acquisition to resolve security risks and problem solve paths to remediation

This role will be responsible to lead an acquisition business through cybersecurity transformational events to meet all security controls as defined by the security organization.

Partnering with Humana security, external consultants, execute a baseline assessment of people, processes, and technology as it relates to the acquisition's security state to develop a remediation plan.

Drive day-to-day execution of the security remediation process within the acquisition, which may include mentoring cross-functional IT teams,

Develop security and IT integration plans (tasks, milestones, dependencies) for Day 1, Day 1 + X, with close partnership with IMO, functional leaders, and cross-functional IT teams.

Ensure alignment of IT integration plans to deal's strategic rationale, intended IT synergies, timelines, etc.

Manage regular IT security progress meetings focused on driving proactive issue resolution.

Collaborate with the Security team on the development and management of post-close security strategy.

Assist in proactively identifying and mitigating in-project or downstream risks by actively working with IMO, business, and IT teams to identify solutions to solve business or technical issues that arise during execution.

Manage effective communications to all stakeholders during the planning and execution phases.

Be a change agent by communicating and motivating key constituents from Humana and the target company on the M&A intent and value.

Drive the IT integration steering committee and governance process, where senior executives and stakeholders from IT have an opportunity to review post-acquisition status, provide inputs on IT integration goals and objectives, approve the allocation of resources, etc.

Assist in the development of key deal metrics for monitoring IT integration success, aligned with transaction value drivers and IT synergy plans.

Document lessons learned as part of the IT integration closing efforts.

Conduct IT-integration metric analysis (actual vs. planned).

Prepare and present IT executive level briefings on in-flight IT integrations.
Required Skills:
CISSP, CCSP, CISM, Security+, or similar security certification.

AWS, Azure, or Google Cloud architect certifications are a benefit

Minimum 10 - 12 years of experience, 6+ years in M&A experience, 5-10 years technology operation experience

Experience leading integration management methodologies for acquisitions (pre and post), including IT due diligence and IT integration planning and execution to support Day 1 and Day 1 + X activities.

Results-oriented and process-centric mindset, looking for opportunities to improve IT M&A processes based on learning (research) and implementation experiences.

Deep expertise with project management and business analysis approaches, including discovery, scoping, planning, and leading project reviews, requirement analysis among business partners, and IT stakeholders.
Education Requirements:
Graduate degree in Finance, Business, Technology, or related field.
Additional Preferred Experience
Certified Ethical Hacker (or similar security certification)

Knowledge of rapidly scaling technology/software business (specific to Healthcare).

Knowledge of SDLC practices (Waterfall, Agile/Scrum, DevOps), Cloud (AWS, Azure, GCP), IT infrastructure (Networks, Circuit, Serves, etc.), and IT security (Physical, Cybersecurity, Security Frameworks, etc.).

Experience in general management or functional leadership roles.
Critical Skills
Strong inclination to business operations and strategy with an ability to envision how technology can further respective IT and business objectives.

Build trusted and effective relationships working with project managers to ensure they deliver on-time, on-budget, on benefit, and on-quality (and intervening to resolve issues as required).

Builds relationships among different groups within and outside the department while serving as a liaison.

Build collaborative relationships across delivery teams and technology partners.

Contribute to the continuous improvement of project delivery processes and guidelines.
General Skills:
Communicate Effectively: Speak, listen, and write in a clear, thorough and timely manner using appropriate and effective communication tools and techniques.

Creativity/Innovation: Develop new and unique ways to improve operations of the organization and to create new opportunities.

Foster Teamwork: Work cooperatively and effectively with others to set goals, resolve the problem, and make decisions that enhance organizational effectiveness.

Lead: Positively influence others to achieve results that are in the best interest of the organization.

Organize: Set priorities, develop a work schedule, monitor progress towards goals, and track details/data/information/activities.

Plan: Determine strategies to move projects forward, set goals, create and implement action plans, and evaluate the process and results.

Solve Problems: Assess problem situations to identify causes, gather and process relevant information, generate possible solutions, and make recommendations and/or resolve the problem.
#Cloud
#LI-Remote
Scheduled Weekly Hours
40
Humana