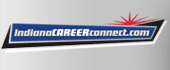 Job Information
VIVA USA Inc

Network Operations Assistant

in

FORT WAYNE

,

Indiana
Req Ref No: DKINNO1-77 Location: FORT WAYNE, IN Duration: 3.0 months
Description
Description/Comment:
This will be a member of the Centralized Operations Center. This team is responsible for work order project management, both capital and expense for all class of plant project types – BP, CO, OP, TO, TR AND EX which supports BAU, CIAC, CAF, METRO E and other key initiatives, once the project is approved to preparing the project for the closing team. Project management includes updating Varasset with build statuses, ensuring milestones are correct, met and updated. Team is also responsible for management of both COE and CON COMP queues in M6 to ensure circuit order due dates are met.
Required Skills :
High school diploma or GED required. College degree a plus or 3 years or more experience in Engineering, Construction, Operations or related department preferred Strong project management and organizational skills Strong written, oral and interpersonal skills The ability to multi-task and have solid follow up system Analytical and critical thinking skills Knowledge Microsoft products, especially Excel Able to work affectively with other teams
Desired Skills :
Knowledge of Varasset Knowledge of COE Engineering and Installation Knowledge of OSP Engineering and installation Knowledge of Infinium Knowledge of M6 Knowledge of VxField
Asst, Network Operations :
High Level Overview of Outside Plant (OSP) Scheduler Responsibilities
VIVA is an equal opportunity employer. All qualified applicants have an equal opportunity for placement, and all employees have an equal opportunity to develop on the job. This means that VIVA will not discriminate against any employee or qualified applicant on the basis of race, color, religion, sex, sexual orientation, gender identity, national origin, disability or protected veteran status.