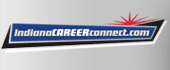 Job Information
BAE Systems

Operations Program Manager III - Project Ranger

in

Fort Wayne

,

Indiana
Job Description
Oversees and manages the Operations project(s) and serves as liaison between program management and planning, project team, and line management for the Site programs. Prepares project execution plan and identifies technical and business resources needed. Reviews status of projects and budgets, manages schedules and prepares status reports. Assesses issues and develops resolutions to meet productivity, quality, and client-satisfaction goals and objectives. Provides technical and analytical guidance to project team.
Work with the Operations and Program Management to develop strategies, prioritize, communicate, and manage operational priorities and initiatives.

Provides a "single point of contact" between Operations and the Program Office for providing program status and resolving problems.

Interfaces with Program Managers to coordinate Operations activities to meet delivery schedules, achieve project cost targets, and assure quality of the delivered product.

Works vertically and across the organization to help ensure coordination and alignment; identifying opportunities, challenges and barriers to success.

Interfaces with Supply Chain and other functional areas on matters affecting the status of operations.

Reviews reports detailing product status, direct labor utilization, efficiency, scrap, rework and defect data. Participates in the development and execution of plans to address unfavorable trends or variances.

Participates in the review and analysis of capital budget requests and recommends necessary capital improvements for the facility.

Ensures products and services are delivered on time and within cost in accordance with contract terms and conditions, while also meeting performance requirements.

Supports the implementation of new systems, procedures and work instructions, and special projects supporting project specific manufacturing and customer service objectives.

Leader and initiator in safety. Helps to ensures compliance with all company & OSHA regulated safety requirements/standards; and environmental and ethical requirements.
Required Education, Experience, & Skills
Bachelor's Degree and 12 years work experience or equivalent experience

Demonstrated performance leading projects including cost and schedule management

Ability to lead in a cross-functional team environment, with a customer-focused approach, and an aptitude for continuous improvement

Demonstrated success in implementing lean manufacturing and supply chain initiatives

Record of success in supporting increasing demand while continuing to meet key performance indicators

Strong diplomatic, communication, presentation and negotiation skills

Ability to manage and report status of projects within a project management discipline

Ability to provide strategic contributions while successfully executing on tactical objectives
Preferred Education, Experience, & Skills
Master s Degree and a combination of 10 years of Operations / Supply Chain experience

Lean and Six-Sigma certified from an accredited source

Experience with AS9145 construct

Proficiency in office technologies including MS Word, Excel, Access, Project, PowerPoint; Visio

Proficiency with continuous process improvement methodologies and tools; strong group facilitation skills
Operations Program Manager III - Project Ranger
65769BR
EEO Career Site Equal Opportunity Employer. Minorities . females . veterans . individuals with disabilities . sexual orientation . gender identity . gender expression
BAE Systems