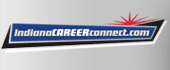 Job Information
BAE Systems

Product Development Engineer

in

Fort Wayne

,

Indiana
Job Description
To support strategic initiatives and drive execution in order to enable the team to meet program objectives.
PROGRAM EXECUTION / DELIVERY
Work closely with the Product Center Lead and program office to identify leadership-level tasks that fit with areas of expertise, assume accountability on these tasks as appropriate, and drive results
Develop action plans according to priorities as determined by the program office.
Drive continuous improvement to ensure external/internal delivered quality, program cost, and design to unit production cost (DTUPC) are met within this area of the program.
Take part in project related presentations, feedback on results, etc.
Sound project methodologies used
Project plans adhered to and delivery dates met as per deadlines agreed to
Effective balance of project focus maintaining effective operations as well as driving continuous improvement
External and internal delivered quality, program cost, and design to unit production cost are met.
Continuous improvement metrics are met, e.g. rework ratios, defects per unit, DTUPC, delivery quality)
STRATEGY
Support new business development proposals and participate in program and design reviews
Develop business and operations technology to support proposals and drive productivity improvements
Pursue an active self-training program on value analysis techniques, supplier manufacturing processes, internal electronic assembly manufacturing methods and processes, pricing analysis, financial systems, and proposal and cost estimating practices
Drive bill of material and process changes that improve speed and component availability. Sound and compliant proposals
Production readiness for programs is compliant and supportive of manufacturing processes, methods, and material.
Unit production cost burndown analysis shows decreasing cost due to continuous improvements initiatives.
TEAM COLLABOR-ATION
Work closely with all areas of the team to ensure effective collaboration and influence team success
Identify and communicate program/product development needs to the Product Center Lead and program office
Identify gaps in team structure and recommend solutions
Drive culture of Inspiration@Work
Ensure that effective cross-functional working relationships are in place and effectively maintained to facilitate the smooth execution of project work
Organize and lead project teams
Develop teams to implement / execute projects

Follow up on project delivery based on predetermined deadlines
Effective and efficient team
Well defined coaching relationships
Effective communication path within team, communication flowing
Visible modelling and coaching of effective meeting behaviors
Visible modelling of Inspiration@ Work values and behaviors
SAFETY
Ensure compliance to all aspects of Safety
Proactively maintain a safe working environment
Comply with audits
Absence of an OSHA and SHE recordable events
Identify potential safety concerns
Effective, timely participation in safety discussions
Observation of adherence to safety standards
Please note that pursuant to a government contract, this specific position requires US citizenship or Permanent Resident status.
Required Education, Experience, & Skills
Bachelor's Degree and 8 years of work experience or equivalent experience.Advanced-level technical skills and knowledge of technical requirements and system flows skills relevant to job / area of work.Formal technical qualification related to field of work.
Preferred Education, Experience, & Skills
PMP, Lean Certification, and/or Green Belt Preferred.
Product Development Engineer
65475BR
EEO Career Site Equal Opportunity Employer. Minorities . females . veterans . individuals with disabilities . sexual orientation . gender identity . gender expression
BAE Systems