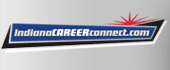 Job Information
Mercury Z

Project Manager - Telecommunications

in

Fort Wayne

,

Indiana
Mercury Z is a leading solutions company in the telecommunications industry. Our sister company, Bold Business, is looking for an enthusiastic high energy Project Manager that is passionate about technology.
This is an Immediate Hire!
The ideal candidate is a self-starter with the ability to implement and manage processes for a fast-paced environment resulting in effective project delivery. The candidate will welcome challenges, be goal oriented and have flexibility to meet the changing needs of our clients. Project management activities will include but not limited to work planning, status reporting, client relationship management, and project financial management.
Responsibilities:
Participate in internal and client-facing meetings, prepare detailed reports and presentations, and create custom reports as requested

Engage, foster and manage strong relationships between clients, internal and external project resources.

Manage overall program schedule by developing and tracking project objectives, resource loading, and timelines

Establish project milestones

Escalate project and task anomalies

Generate and maintain accurate project related documentation

Correct/address issues and/or problems identified during project

Facilitate the management of client expectations including, but not limited to, discussions with Customer/ Project Manager on project status

Contribute suggestions and/or preliminary drafts for new and/or improving existing processes
Personal Competencies:
Willingness to learn

Effective Communication

Able to handle and manage multiple problems/activities to resolution

Ability to overcome roadblocks/setbacks to deliver results

Sense of responsibility and ownership

Ability to manage priorities

Self-motivated, directed and passionate

Organizational and relational qualities are essential
Business Competencies:
Deep understanding of enterprise IT infrastructure and technology solutions

Ability to learn and understand new technology

Knowledge of technical documentation related infrastructures / configurations / processes

Excellent customer facing communication skills (both written and verbal)

Excellent organizational skills and a professional demeanor

Ability to be self-sufficient, pay attention to detail, and manage expectations

Experience in delivering multipleprojects at once

Knowledge of analysis, and performance tuning

Must have experience in managing and reporting on projects
Technical Skills:
Knowledge of IT infrastructure

Knowledge of network topologies

Knowledge of IP addresses, subnet masks, DHCP, DNS

Knowledge of network devices (routers, switches, broadband models

Good knowledge of Microsoft environment:

Must have experience working with online style of applications
Education and Experience:
PMP Certified

CCNA

BS preferred or equivalent education and experience
Please include salary requirements