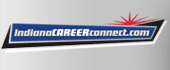 Job Information
Adecco Staffing

Quality Engineer

in

Fort Wayne

,

Indiana
Job Duties:
• Manage Corrective and Preventive Actions, - response, effectiveness, audits, etc.
• Manage Scorecard Reports of Delivered performance to selected customers
• Maintain Cost of Quality Tracking
• Manage Assurance of all operational procedures; assurance includes audits, records, document control, quality measurement, performance measurement, and other specifics.
• Overall ISO implementation and assurance - including MSA, APQP, SPC, PPAP, FMEA
• Provide technical leadership to ensure that the on-going process of continuous quality improvement is maintained.
• Ensure the application of a program in the area of safety, training, two-way communication, employee health and welfare, housekeeping, and job performance.
• Recommendations to management on requirements for projects concerning improvements in the quality system, or its products & processes.
• Coordinate with the Personnel Department to ensure that qualified employees are maintained.
• Calibration and mistake-proofing controls.
• Process Control
• Customer Technical Service - report and discuss customer relations quality requirements and indicate improvement areas.
• Provide and interpret for management, accurate and timely reports on Quality Based operations of the plant
• Maintain required records in performing assigned duties.
• Bachelor's Degree in Engineering (preferred), a related technical field, or equivalent.
• Minimum 5 years' related experience required with at least 3 in a supervisory/management capacity
• Green Belt Lean Six Sigma certification desired
Equal Opportunity Employer Minorities/Women/Veterans/Disabled
Adecco Staffing