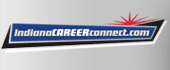 Job Information
CRST The Transportation Solution, Inc.

Quality Manager

in

Fort Wayne

,

Indiana
Quality Manager
LocationIN, Fort Wayne
Division/DepartmentSpecialized Solutions
of openings1
CRST The Transportation Solution, Inc. is Delivering Promises and Driving Success to Ensure Everyone Has What's Needed to Live and Thrive. Today, more than ever, we are looking for talented individuals who will help us bring this vision to life.
Quality Manager
Job Summary:
The Quality Assurance Manager (QAM) is an enabler of the Specialized Solutions Quality Management System (QMS). The general quality management standard requires that the QAM must be "a member of management" serving primarily as the "eyes" and "ears" of top management to monitor how well the quality system is developed and implemented. The QAM primarily provides feedback to top management on the effectiveness of the quality management system.
The QMS implementation and ongoing execution responsibility will be a requirement of this position. The result of this separates the real authority in the organization from the responsibility (i.e. accountability) for quality, including conformance of the QMS leading to effectiveness and efficiency overall. That said, the effective QAM will accept the responsibility and exercise the authority of enabling the proper functioning of the QMS to meet its objectives.
The QAM will work directly with Operations Teams to ensure QMS is fully understood and leveraged, review existing and potential customer solutions to ensure they have incorporated QMS methodologies to meet customer expectations, customer and CRST strategy and industry best practices or suggest alternate improvements to existing QMS as appropriate.
Essential Duties and Responsibilities:
Maintain QMS manuals, validating processes and procedures

Develop and lead the corporate quality strategies supporting the strategic vision. Develop and implement company QMS policy

Review and monitor complaints and corrective actions of internal and external customers. Prepare customer complaint resolution reports as necessary.

Conduct internal and external audits for customers, suppliers, vendors, and employees

Communicate both verbal and written with customers regarding QMS processes, QMS strategy and QMS management issues.

Ensure that all necessary QMS processes are adequately defined, effectively deployed, and continually reviewed for relevance and accuracy

The QAM may also develop, coordinate andprovide training to those developing the QMS processes and related documentation to ensure an adequate understanding of what is required.

The QAM will manage the document control function as it pertains to the control of QMS documentation.

The QAM will ensure that the processes are effectively described in terms that will satisfy all requirements.

The QAM is responsible to report on the effectiveness and needed improvements of the QMS to top management for review and action.

Identify, develop, train and mentor personnel to conduct internal audits. Manage the internal audit process and reportresults of internal audit reports to the appropriate functional managers and tracking open audit issues through successful resolution
Minimum Qualification Requirements:
Ability to listen and influence

Ability to summarize information and communicate effectively – speaks with impact, listens and writes effectively

Project management and organizational skills

Manage schedules and deadlines

Analytical mind with problem-solving skills

Experience in statistical techniques

Excellent organizational and multitasking abilities

A team player with leadership skills

Drives for results with an appropriate level of urgency

Maximizes relationships, fosters collaboration and builds trust

Possess a professional and positive attitude.

Ability to work with Microsoft Office products including Visio and Project.
Education:
A minimum of an Associate Degree in a technical field with a minimum 3 years of quality management system experience
The CRST core values:Safety at the Core of All We Do - Integrity in Every Decision and Action - Commitment to the Success of Employees, Customers, Agents, Contractors and Communities.
EEO Statement:All qualified applicants will receive consideration for employment without regard to race, color, religion, sex, sexual orientation, gender identity, national origin, disability, or status as a protected veteran.
Offers of employment are contingent upon successful completion of a background check and drug test.