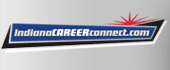 Job Information
Regal Beloit Corporation

Regulatory Engineering Manager

in

Fort Wayne,

,

Indiana
Description:
Position Summary:
Regulatory Engineering Manager (Technology Manager II) , Climate Solutions Team – Agency (third party certifications) and Test Laboratories are a very critical part of our Climate division. This role will be responsible for leading the agency and labs team/managers to execute the regulatory strategy and objectives working with various agencies to obtain agency approval for major projects and ensure existing products meet external and internal standards. In addition to that, this role will manage the lab teams in Fort Wayne that support the different climate business units.
The individual will ensure that the team meets delivery commitments.  Deliver high quality work on time Report on status/ progress communications on all Projects/Key deliverables to all functional stakeholders.    
Major Responsibilities:
Manage the Fort Wayne agency and lab team to ensure on time execution on key projects.

Work with third party agency representatives and Regal leadership to ensure existing products and lab processes meet agency requirements.

Provide technical support to engineering, manufacturing and customers on new and existing products and applications.

Interface with the Regal technical team to ensure compliance to minimize costs and streamline approval process.

Work closely with the Regal agency teams during the UL contract negotiations to ensure cost control and improvement.

Manage the agency budget ($950K) for Climate Solutions.

Ensure new and existing Climate Solutions products are designed, manufactured and maintained against industry product safety standards.

Monitor and actively participate in the development and revisions of regulations, industry standards and product safety requirements for Climate Solutions products and their related applications from DOE, CEC, UL, CSA, ASHRAE, AHRI, IEC, EU, etc.

Hire, grow and retain strong agency and lab technology talent, including performance management and career development of the team. Ensure the team displays high engagement levels.

Ensure team meets delivery commitments.  Deliver high quality work and meet the business metrics.
Qualifications
Required Education / Experience / Skills:
Bachelor's degree in Engineering or related field

Solid understanding of the Climate Solutions products

10 years of experience in management role

Ability to foster collaboration across teams, leading by example through knowledge sharing and cooperation 

Proactive mindset with strong problem solving skills

Exceptional oral and written communication skills
Travel: up to 10%
Language: English