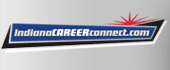 Job Information
Bold Business

Senior Network Engineer

in

Fort Wayne

,

Indiana
Position Summary:The Data Circuit Provisioning Center team is focused on implementing, verifying, and providing a smoothoperation of customer line side circuits as it relates to Layer 2 and Layer 3 service delivery platforms. Our responsibility is all-inclusive: Provision Ethernet services through carriers network provisioningvarious network devices; ensuring that network devices are maintained; configuring andtroubleshooting the network that supports connectivity to customer NID?s; producing detailedimplementation instructions or carrying out required changes to complete tasks/projects;troubleshooting failed installs; changes/improvements requested by management and Engineering andPlanning groups; and DCP also update/maintain all network documentation as required. Additionally,the engineer works directly with Provisioning Engineering PM?s, regional engineers, and end-users tovalidate the provisioned physical and virtual circuit path.
Desired Knowledge Skills and Abilities:
? Provision Ethernet Virtual Circuits (EVC) throughout the network

? Establishes networking environment by verifying design system configurations; guiding UNI

system installation, logical documentation, and enforcing policies and standards.

? Work tasks by accessing the M6 (Metasolve) ticketing system to provision customer circuits.

? Daily basis access various web-based programs that aides in the daily function of provisioning in

conjunction with M6.

? Participate in network architecture design review and understandable knowledge of backbone

infrastructure to specifically address network design errors.

? Flexibility to work scheduled Projects to meet the demand of our customers as required.

? Involved in provisioning customer provided equipment by remote logging and provisioning

managed routers and wireless anchor and hotspots controllers.

? Have a working knowledge of the following equipment, which includes but is not limited to:

? Alcatel-Lucent, Adtran, Calix, RAD, Actelis, Canoga Perkins, Cisco, Juniper, and BTI.

? Have a working knowledge of the following technology which includes but is not limited to:
o IPVPN/MPLS, VoIP, Ethernet, and Dedicated Internet, Metro-Ethernet, T1/MLPPP.
o Working Knowledge of customer premise Managed Router Firewall/Security
o Juniper and Cisco Network Routing/Circuit Provisioning.
o Ability to comprehend circuit layout record or design layout record by assisting,
delegating and interacting with PM and Field Technicians.
o Familiarity with transport equipment and the essential skills to assist in isolating and
troubleshoot Layer 1 and serial circuits with central office and or field technicians.
o Comprehensive knowledge in provisioning VLANs and IP?s on Layer 2 switches and Layer
3 routers and be able to identify and properly configure across the multifaceted network
devices
? Broad knowledge of engineering standards, serial and interoffice circuits, and network

equipment while databasing the inventory and design system.

? Working knowledge of Metro Ethernet Standards service types: E-Line, E-LAN topologies

? In-depth knowledge of Quality of Service that addresses Service Level Agreements specifically

addresses Y.1564, Y173, and RFC 2544.

? Broad knowledge of Ethernet Basic Principles.

? Working knowledge of provisioning, implementation, and documentation of complex network

and platform configurations.

? Working knowledge in Telecom Network topics: OSI Layers, Ethernet, IP, MPLS, spanning tree,

networking, routers, Layer 2 switches, and routers.

? Exceptional analytic and troubleshooting skills for solving problems that span multiple domains

(applications, network, and hardware)

? Position requires the detailed organization to detail and be highly motivated with and handling

multiple projects simultaneously.

? Working knowledge of the OSI Network Protocol/layer; Ethernet, HDLC, PPP, MPLS, CDP, LLDP,

IPv4, IPv6, IP Sec, BGP, OSPF, TCP, IP, UDP, DNS, DHCP, FTP, HTTP, SSH, SNMP, Telnet, TFTP,

ATM, Frame Relay

? Demonstrated track record of interfacing with customers and other telecom providers.

? Candidate should be 100% professional and capable of effectively communicating (written and

verbal) complex issues to audiences with various skill level, organizational skills, and computer

skills particularly around Microsoft Office products.

? Interpersonal skills to work within a team environment

? Certifications a plus: CCNA, CCNP, CCIE, VoIP, MEF (Metro-Ethernet Forum), UNIX
Qualifications
? Bachelor Degree in Engineering, IT, or equivalent work experience is desirable with a minimum

of 5 plus years.

? Experience in Ethernet networking (Routers, Switches) either in provisioning or Network

Operations Center setting.

? Telecom or Broadband industry-specific experience a plus.