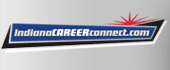 Job Information
L3Harris

Senior Specialist, Manufacturing Engineer

in

Fort Wayne

,

Indiana
Description:
Job Title: Sr Specialist, Manufacturing Engineering
Job Code: SAS20211702-56760
Job Location: Fort Wayne, IN
Job Description:
Leads Manufacturing Engineering activities throughout the fabrication, assembly, integration, and/or test process for highly complex and technical electro-mechanical/electro-optical aerospace products. The type of hardware produced at this Harris location is often complex, containing circuit card assemblies (CCAs), microelectronic assemblies, cable harnesses, and higher-level assemblies.
Essential Functions:
Module-level manufacturing lead for CCA, electronic units, and/or cable harnesses.

Generate assembly documentation and direct support of personnel in the day-to-day execution of manufacturing tasks.

Plan and support the build and modification of electronics systems including procurement support, assembly method/work instructions generation, tooling design support, material/process development, facilities/equipment planning, and resolution of manufacturing, quality, and reliability issues.

Evaluate and request manpower/equipment/process resources.

Assist with high visibility manufacturing efforts with formal cost and schedule responsibilities and some direct customer interface.

Interface with design engineers to ensure hardware producibility, and to develop build strategies.

Support process improvement initiatives of technical and operational natures.

Design and develop manufacturing and engineering tools, fixtures, strategies, and systems.

Estimate manufacturing costs, determine time standards, and make recommendations for tooling and process requirements for new or existing product lines.

Lead the root cause and corrective action process.
Qualifications:
Bachelor's Degree in Electrical, Mechanical, Aerospace, or Industrial Engineering or Engineering Technology with a minimum of 6 years of industry experience; or a Master's Degree in Electrical, Mechanical, Aerospace, or Industrial Engineering with 4+ years of experience.

3+ years of hands-on experience with high performance/high reliability electronic assembly processes for SMT CCAs module and box-level electronics manufacturing.

3 years of experience writing Manufacturing Instructions against assembly drawings.
Preferred Additional Skills:
Background in the manufacturing of electronics for high reliability military and government systems.

experience in applying best practice FMEA/DFMA/RCCA methodologies.

Background in the development/LRIP manufacturing efforts.

Knowledge of MIL/IPC/NASA workmanship and performance standards related to electronic assemblies.

Demonstrated ability to find root cause of manufacturing process problems, workmanship defects, mechanical test failures, etc.

Demonstrated ability to achieve quality and process improvements by implementing corrective action.

Experience with developing and implementing test procedures while selecting appropriate test instrumentation.

Good communication skills including the ability to deliver effective presentations to peers, management, and customers.

Proficient computer skills, including MS Office.

Knowledge of cleanroom protocols and proper handling of flight hardware.

Self-starter, able to work successfully with minimal supervision, manage own workload and set priorities.
L3Harris