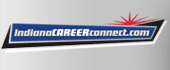 Job Information
Parkview North Hospital

Social Media Specialist

in

Fort Wayne

,

Indiana
Summary: Under the direction of the Digital/Social Media Manager, is responsible for workflow, scheduling, uploading and monitoring social media content on Parkview's social media channels as well as updating Parkview's public website through blogs, podcasts, photo pages, video, audio and electronic forms, and other electronic media including email marketing. Works with various departments and other co-workers in the organization to develop an efficient workflow and corresponding calendar, and ensure materials and resources are delivered in a timely manner. Possesses excellent organizational and planning skills, and the ability to anticipate challenges so as to develop a plan of action to prevent delays in the team's workflow. Monitors Parkview social media and other online channels to evaluate engagement, responds to questions and identifies concerns or other risks. Uses listening tools to monitor external channels to identify mentions of Parkview, sentiment of mentions and patient and community concerns. Triages identified concerns or risks to appropriate leaders and assists in timely response and continued monitoring. Documents actions and follow-up and develops reports. Provides support to the social/digital team in the analytics/reporting process using standardized reporting frameworks.
Education: Bachelors degree in Marketing Communications Journalism or related field.
Experience: Three years experience required five preferred. Must have strong familiarity with social media channels and the ability/drive to stay up to date on social trends. Must possess strong time management skills and ability to balance multiple projects. Ability to work with a variety of individuals both inside and outside the organization. Must have strong critical thinking skills and desire to collaborate with an understanding of customer service.