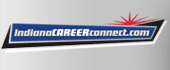 Job Information
Mercury Z

Sr. Engineer, Video Operations

in

Fort Wayne

,

Indiana
Sr. Engineer, Video Operations ? Video Hub Office
Description
The Sr. SHE Engineer is responsible for the delivery of linear content through the management, maintenance and configuration of all hardware related to delivering linear video content over the companies? fiber TV video platform in a 24x7 environment.
The successful candidate will provide all technical oversight, Tier I and Tier II video troubleshooting support, working closely with the SHE Manager, peers and/or vendor support teams. Candidate will also support the development of required processes and procedures (daily operations & troubleshooting) for the network and associated systems.
Advanced knowledge of Commscope (Motorola/Arris), Synamedia (Cisco/Scientific Atlanta) digital video headend equipment, utilizing MPEG2 IPTV transport is required to support IPTV video products and QAM based systems providing live television services for customers in the Pacific Northwest market.
Video Operations ? Sr. SHE Engineer
Responsibilities
Maintain the Video Hub Office through surveillance of equipment alarms and QOS tools to ensure the stability and quality of video to customers.

Configure MPEG encoding & grooming on video appliances for IP multicast transport on equipment such as such as DCM and SEMs

Configure, manage and troubleshoot receiver & transcoding equipment responsible for the broadcasting of AVC/HEVC compressed content

Troubleshoot and restore video service failures involving MPEG Transport streams, encoders, transcoders, Media Converters, Encryption, QOS issues pertaining to video quality, EAS, Closed Captioning, Primary and Secondary audio, Descriptive Audio.

Engage in video outage bridge activity to troubleshoot and resolve large scale content outages.

Perform Root Cause Analysis (RCA) for video outages including what was done to resolve the issue, what can be done to reduce impact and what could be done to prevent future occurrences.
Qualifications
Required Skills and Experience
Minimum Associate technical degree or 5 years related work experience

10+ years related cable, satellite, and telephony industries knowledge

10+ years of experience working with digital video in a multi-channel system.

Extensive knowledge of Arris, and Synamedia technologies involved in video multichannel systems as well as layered connections and usage of LAN and WAN technologies.

Knowledge of Video and Audio CODECS related to MPEG2, AVC (h.264), HEVC (h.265), and ABR HLS.

Knowledge of the TR101-290 Digital Video Broadcasting Measurement standard.

Working knowledge of multicast & unicast video transport.