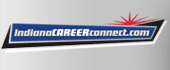 Job Information
L3Harris

Sr. Specialist, Mechanical Engineering – Thermal Analyst

in

Fort Wayne

,

Indiana
Description:
Senior Specialist, Thermal Mechanical Engineering
Job Code: SAS20201311-53111
Job Location: Fort Wayne, IN
Job Description:
Senior Specialist engineers are technical leaders across multidisciplinary teams of engineers to create the best overall system design including thermal design, analysis, and test of complex systems operating in harsh space and ground environments. Senior Specialist engineers possess in-depth understanding of aerospace thermal engineering technology and payload architectures for spacecraft sub-systems and instruments. These talents are used to direct and oversee teams who specialize in conductive, convective, and radiative analyses, understanding of heat pipes, radiative heat transfer, and thermal control hardware design (thermal blankets, surface treatments, heater tapes, thermistors) and the interaction with optical structures in order to minimize optical errors, and achieve operational temperatures. Senior Specialist engineers proficiently utilize state of the art custom software in conjunction with Thermal Desktop and Finite Element Analysis (FEA) packages and often mentor other Thermal Analysts in the use of such tools.
Essential Functions:
Perform thermal design and analysis tasks on complex mechanical hardware including precision mechanisms, electro-mechanical devices, aerospace mechanism design, complex electronics packaging, supporting space-based deployable mechanisms, avionics, innovative thermal and ground based systems

Program support also includes requirements derivation and verification, system architecture development, loads derivation, trade studies, design sensitivity/optimization studies, preliminary and final design analysis, generation of analysis documentation (including presentation materials, and deliverable data packages), and leading system test activities

Create and analyze design concepts using FEA & thermal analysis software.

Development of thermal test plans to manufacture and test payload sensor systems

Support new business opportunities and mentor junior level staff

Work multiple tasks in a fast-paced environment and adapt quickly to changing situations
Qualifications:
6+ years with a bachelor's degree in Mechanical Engineering or other related engineering or science degree required or 4+ years of experience with a master's degree in Mechanical Engineering or other related engineering or science degree

Prior experience in thermal analysis tools such as Thermal Desktop (preferred), Sinda, Thermal Fluent, Icepak, etc.

Experience with thermal vacuum testing
Preferred Additional Skills:
Experience with thermal analysis of mechanical and electronic systems, in space, air or ground environments

Strong analytical skills with emphasis on using and/or directing finite element analysis (FEA)

Experience with finite element analysis software

Able to support design decisions with well documented engineering analyses and calculations

Able to analyze problems and to focus and drive down to the root cause of problems quickly

Experience as a lead engineer, project engineer, or IPT lead is a plus.

Experience with Microsoft office tools, Word, Excel, PowerPoint

Active TS/SCI Clearance
L3Harris