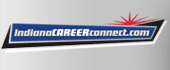 Job Information
Raytheon Technologies

Sr Systems Engineer I

in

Fort Wayne

,

Indiana
Job Description:
Raytheon Missiles and Defense (RMD) is seeking an experienced Technical Support Engineer to work on the Advanced Field Artillery Tactical Data System (AFATDS) International programs as part of the Systems Test and Integration (SI&T) directorate. This is an excellent opportunity for an experienced engineer to join the fast paced and exciting Raytheon team.
The SI&T, Early Warning Radars and C2 Systems (EWR&C2) Department is made up of several disciplines that influence product designs early in the development life cycle providing software testing and integration for various Field Artillery Command and Control (C2) products.
The team also provides integration and installation support for the systems at the customer field sites.
The team also develops and conducts training on the AFATDS International and related products to the customer at customer training facilities.
Responsibilities include full integration and system level testing of the current set of AFATDS and Mobile Command and Control (MC2) software applications.
Team members develop and execute test cases and test plans, install and integrate software products on customer equipment. Other responsibilities included the development and conduct of training plans and lessons for the AFATDS and MC2 products.
In support of these efforts, team members may traveling regularly (domestically and internationally) in supporting of software demonstrations, software installations, and training events.
The Technical Support Engineer's responsibilities include:
Develop Testing Products and Test Plans in accordance with defined system requirements.

Develop Training Products and Technical Manuals in to meet customer standards.

Capable of evaluating, troubleshooting and documenting system defects of AFATDS International and MC2 products.

Travel to customer installations to support Software application installation and setup, training users and provide field support.

Interface with Systems and Software developers to describe and identify product defects or enhancements.

Interface and work with soldiers, Non Commissioned Officers, and Officers on warfighter exercises to communicate, train and troubleshoot AFATDS and MC2 software applications.
Troubleshoot system integration, networking, and security issues that may be outside the normal domain of the AFATDS and MC2 application software.
Required Skills:
Active Secret US Security clearance

4+ years of related work experience

Willing to travel frequently to customer locations including field environments for weeks at a time (30-40% of time).

Experience with military command and control applications such as AFATDS, Cannon Fire Control Systems, and/or Rocket/MLRS Fire Control Systems etc.

Experience as a software test engineer or field engineer participating in military exercises as a trainer and troubleshooter.

Experience supporting military operations at BDE, Battalion or lower.

Familiarity with military networking and Tactical Operations Center operations.

Strong organizational, problem solving, time management, communications skills and detailed oriented. This includes, but is not limited to, the ability to effectively coordinate multiple resources, multitask in a fast paced environment, and work under limited supervision.

Ability to communicate effectively with program management and functional leads
Desired Skills:
6+ years of experience in supporting military operations at Battalion or Battery/Company level operations.
Cannon or Rocket experience is a plus.
Certified Military Trainer (Army, USMC, Air Force, etc.).
Preferably Artillery Training.
Experience developing military Training and TM products

Extensive experience troubleshooting software applications to identify operational issues affecting system functions.

Experience in using troubleshooting tools and using software logs to identify potential software problems.

Detailed experience and knowledge of Artillery Command and Control functions, capabilities and activities and how the automated systems support the Artillery operations.

Working knowledge of Internet Protocol (IP) addressing, combat net radio and LAN network topologies, and troubleshooting procedures.

Current USA Passport
This position is either a salary grade G08 or G09 depending on years of experience.
Required Education (including Major):
Bachelor's degree in Software Engineering, Math, Science or related technical degree
Diversity drives innovation; inclusion drives success. We believe a multitude of approaches and ideas enable us to deliver the best results for our workforce, workplace, and customers. We are committed to fostering a culture where all employees can share their passions and ideas so we can tackle the toughest challenges in our industry and pave new paths to limitless possibility.
This position requires either a U.S. Person or a Non-U.S. Person who is eligible to obtain any required Export Authorization.175230
Raytheon is an Equal Opportunity/Affirmative Action employer. All qualified applicants will receive consideration for employment without regard to race, age, color, religion, creed, sex, sexual orientation, gender identity, national origin, disability, or protected Veteran status.
Raytheon Technologies