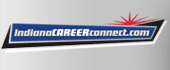 Job Information
BAE Systems

Technical Intern Summer Fall 2021 Strategic Support

in

Fort Wayne

,

Indiana
Job Description
Please note that pursuant to a government contract, this specific position requires US citizenship or Permanent Resident status
The BAE Systems facility in Fort Wayne, IN, has operations spanning the commercial and defense aircraft electronics markets. The operations produce engine controls and flight controls for commercial and military aircraft, and flight deck systems, cabin systems, electrical distribution, and wiring harnesses for commercial aircraft. In addition, the facility provides maintenance, repair, and overhaul support for more than 500 world-wide commercial airline and military customers.
BAE Systems in Fort Wayne has 950 employees engaged in engineering, management, operations, and manufacturing. The site runs 24/7 with a five-shift continuous operation.
Intern duties are based on discipline and are established under the guidelines of the hiring department.
Students will explore career options while gaining exposure within their discipline.
Depending on level, the intern will be required to work on special projects with entry through moderate level complexity under direct supervision of management, which may involve the application of technical, accounting, or
budgeting knowledge or similar knowledge/skills pertinent to the function involved.
Candidate needed to support summer and part-time position during the 2021-2022 school year.
Required Education, Experience, & Skills
Required education: High School/GED
Registered in and pursuing a technical Bachelor Science Degree from an accredited 4-year university having completed Freshman, Sophomore, or Junior year
Basic knowledge of fundamental concepts, practices, and procedures of a relevant
field of specialization
Ability to work well with cross-functional teams
Strong interpersonal and communication (written and verbal) skills
Personal computer skills
Demonstrated self-motivation and ability to work independently
Previous work experience not required but helpful
Preferred Education, Experience, & Skills
Electrical, Electronics, Mechanical, Computer Science, Industrial Engineering, Computer Engineering, or Information Systems disciplines preferred
Technical Intern Summer Fall 2021 Strategic Support
68105BR
EEO Career Site Equal Opportunity Employer. Minorities . females . veterans . individuals with disabilities . sexual orientation . gender identity . gender expression
BAE Systems