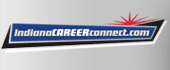 Job Information
Carrier

Technician A, Engineering Services

in

Fort Wayne

,

Indiana
Date Posted:
2021-03-11-08:00
Country:
United States of America
Location:
CAI19: UTEC-Huntington, IN 111 E Wayne St Suite 800, Fort Wayne, IN, 46802 USA
Area of Expertise:
Perform essential engineering laboratory functions with minimum supervision and advanced laboratory functions with supervision.
Typical Roles/Area of Focus:
Incumbent's responsibilities will generally focus on one or more of the following:
Assembly of prototype and customer sample controls

Qualification testing of engineering sample controls

Design and assembly of set-ups required for qualification and another testing

Use of personal computers for reporting test data and results

Troubleshoot electronic circuits and repair to component level
Level of Responsibility:
Must be proficient in the use of tools and equipment pertaining to a job in the engineering laboratory

Under minimal supervision, performs varied and moderately complex tasks

Applies semi-advanced skills to perform functions of the position within assigned area

Adapt new procedures, techniques, tools, materials, and/or equipment to meet the more complex requirements of the position

Resolves most questions and problems and refers only the more complex issues to higher levels

Work as part of a team

Interface with all levels of employees with technical data and support

Maintain ACE Level

Drive continuous quality improvement and cost reduction
Typical Educational Requirements:
Associates Degree, Technical/Engineering
Must be proficient in using tools and equipment pertaining to the job in the engineering laboratory—complete tasks with minimal supervision. Adapt to new procedures, techniques, tools, materials, and equipment.
#diversitypartner
#NSBE2020
Carrier is An Equal Opportunity/Affirmative Action Employer. All qualified applicants will receive consideration for employment without regard to race, color, religion, sex, sexual orientation, gender identity, national origin, disability or veteran status, age or any other federally protected class.
Job Applicant's Privacy Notice:
Click on this link (https://www.corporate.carrier.com/legal/privacy-notice-job-applicant/) to read the Job Applicant's Privacy Notice
Carrier