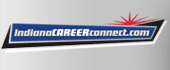 Job Information
Railserve, Inc.

Senior Accountant

in

Frankfort

,

Indiana
Senior Accountant
Department: Ameritrack
Location: Frankfort, IN
START YOUR APPLICATION
Ameritrack Rail is now a division of Marmon Railroad Services LLC, which is A Marmon / Berkshire Hathaway Company. With Ameritrack Rail being part of one of the most established companies in the world, the future is very bright. Ameritrack Rail operated as a division of Railserve, Inc from 2010 to 2020. Railserve is also a Marmon/Berkshire Hathaway Company.
Company founders, Harris Eldridge and Ralph Jackson, formerly owned Armcore Railroad Contractors, Inc. from 1978-1998. Armcore was sold to Railworks as it formed in November of 1998. Following Railworks- bankruptcy, Harris and Ralph left Railworks in 2003. They joined with Mike Jackson in 2003 and formed Ameritrack Railroad Contractors, Inc. Mike Eldridge joined Ameritrack in December of 2004. The four former owners have a combined 117 years experience in the railroad construction industry. Harris Eldridge formally retired on December 31, 2010.
Ameritrack was a full service railroad contractor providing maintenance and rehabilitation, new construction, road crossings, surfacing, 24/7 emergency call out and rail design/engineering. When Mike joined in 2004 bringing his Auto Cad skills, it enabled Ameritrack to not only engineer small, regional projects, but it also opened opportunities for larger scale projects throughout the entire Midwest. Since 2005 Ameritrack has designed and constructed rail systems from New York to Kansas.
In response to customer-s requests and to better serve their growing customer base in the state of Kansas, Ameritrack partnered with ASM Engineering and formed Ameritrack West, Inc. in 2009, located in El Dorado, Kansas. With the new partnership Ameritrack/ Ameritrack West then offered complete civil design along with their rail design expertise. Continuing to offer all previous services, Ameritrack has been a steadily growing force in the industrial rail construction industry.
SUMMARY: Ensures timely completion of all month-end close activities, all tax related preparations, treasury management, fixed asset and capital expenditures, and assists in other general accounting functions. Should have knowledge of, and seek improvement of, any process that has any impact on the assets, liabilities, or revenue of the firm. Will be required to be involved in data and financial analysis.
ESSENTIAL DUTIES AND RESPONSIBILITIES include the following. Other duties may be assigned.
Close month, quarter, and annual financial periods

Ensure accuracy of account balances and proper reflection of the firm's financial performance

Ensure preparation of various financial and managerial reports. Highlight important items for management.

Prepare various reports for Marmon and regulatory agencies as needed.

All cost accounting functions.

Study profitability of new projects when associated with capital acquisition. Ensure accurate fixed asset
balances and proper depreciation rates.
Assist in annual physical inventories.

Investigate any other process that affects income or balance sheet items to maximize results and ensure
accurate reporting.
Complete financial and data analysis on a regular basis.
QUALIFICATION REQUIREMENTS: To perform this job successfully, an individual must be able to perform each essential duty satisfactorily. The requirements listed below are representative of the knowledge, skill, and/or ability required. Reasonable accommodations may be made to enable individuals with disabilities to perform the essential functions.
Should possess a complete understanding of the accounting process and how the income statement and balance
sheet interrelate. Should also possess a basic understanding of the business cycle and how various business
processes affect income and balance sheet items.
Strong interpersonal skills to interact with employees from other departments as well as employees
above and below the direct chain of command.
Must have strong computer skills and the ability to create models for analysis and simulation.

ERP experience required, Microsoft Dynamics experience preferred.
EDUCATION and/or EXPERIENCE: BS Degree in Accounting, or other comparable business degree, required with 3-5 years accounting experience.
LANGUAGE SKILLS: English
REASONING ABILITY: Must be able to problem solve, trouble shoot, and approach analytical situations objectively.
OTHER SKILLS AND ABILITIES: Strong analysis capability and skilled in Microsoft Office.
PHYSICAL DEMANDS: The physical demands described here are representative of those that must be met by an employee to successfully perform the essential functions of this job. Reasonable accommodations may be made to enable individuals with disabilities to perform the essential functions.
Must have the physical abilities to type, key, read, and write. Must be able to maneuver on the shop floor and warehouse for such tasks as physical inventory. Must be able to lift up to 10 lbs., such as a binder full of paper.
WORK ENVIRONMENT: The work environment characteristics described here are representative of those an employee encounters while performing the essential functions of this job. Reasonable accommodations may be made to enable individuals with disabilities to perform the essential functions.
Climate controlled office environment. May be required to spend extended duration outside, such as during physical inventory. Will offer flexible work-from-home options, once management is comfortable with capabilities and training.
START YOUR APPLICATION