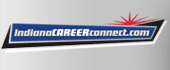 Job Information
Suburban Health Organization

Family Medicine-Johnson Memorial Health: 2323

in

Franklin

,

Indiana
Family Medicine-Johnson Memorial Health: 2323
Print
2323
Johnson Memorial Health
Franklin, Indiana
Lauren Carrell
Laurenc@suburbanhealth.com
Family Medicine, General
At least 1:8 Telephone only
Competitive salary and benefits package
Quick Links
Franklin Parks & Recreation

City of Franklin

Franklin Chamber of Commerce

Discover Downtown Franklin

Franklin College

Johnson Memorial Health

Johnson County-CNN Money

Johnson County School Corporation

Journey Johnson County

Johnson County

Johnson County Parks

Visit Indy

Indianapolis named top 10 best places to practice medicine!
Overview
Johnson Memorial Health, Franklin, Indiana, is expanding its Physician Network by increasing its panel of Family Medicine specialists.
This recruitment is in response to the growing demand for primary care services in family medicine and the hospital's overall growth strategy. The increased demand will be more critical as the hospital responds to community needs under future health care reform and Johnson Memorial Health expands its coverage in northern Johnson County.
Through the hospital's clinical collaboration with Community Health Network in Indianapolis, JMH is a joint partner in a large outpatient health pavilion that opened in September of 2013 in northern Johnson County. This too creates an additional opportunity to expand access to Family Medicine services for a portion of the county that previously has had limited convenient access to services.
The physician selected will join the seven-member Family Physicians of Johnson County (FPJC) group practice. FPJC physicians are all employees of Johnson Memorial Health and the group is a member of the Johnson Memorial Physician Network. The group is anchored by several long-term and experienced physicians, but also includes a newer generation of physicians who have enjoyed significant success in their practices. The practice has also begun adding Nurse Practitioners to further improve its response to growing demands for primary care access. FPJC enjoys a strong community presence and reputation in the JMH Service Area.
Any physician joining the group will enjoy the assurance of knowing they are associating with a highly respected and experienced group of colleagues, in a practice that enjoys strong community support and trust.
Call rotation will be very limited (at least 1:8) which typically will require phone availability only. The hospital has a fully operational 24/7 hospitalist program to cover all inpatient needs. This allows each physician to maintain their focus on the care and service of their office-based patients.
Hospital Description
Johnson Memorial Health (JMH) is county-owned and has served the citizens of Johnson County immediately south of Indianapolis since 1947. With 100 staffed beds the hospital has a number of specialty programs. Among them are a comprehensive cancer services, breast center, cath and peripheral vascular lab, Interventional radiology, cardiovascular testing center, sleep center, wound care center, diabetes care program, acute rehabilitation center, spine surgery, orthopedic and sports medicine services, ENT services, critical and progressive care units and a renal dialysis service on the JMH campus.
Johnson Memorial Health maintains a 12-bed Maternity Center built entirely on the LDRP concept. The Unit also has a special procedures room where all C-sections are performed. Patients and the medical staff have access to 24-7 anesthesia coverage and the unit staffs a level 1 nursery. The hospital maintains a close relationship with Riley Children's Hospital which is utilized for newborn critical care transfers. The transfer rate over the past five years as ranged from a low of 1% to a high of 3.5% of all births. Over the last five years the Unit has averaged 500 births per year and that volume is growing.
In 2010 Johnson Memorial Health entered into a clinical collaboration agreement with Community Health Network (CHN) in Indianapolis. The agreement sets up a system for JMH and the CHN to pool resources and market strength to jointly develop new programs and services in the Johnson County market. The agreement has no effect on the hospital's ownership or management, as it will remain a county-owned hospital, directed by its own board of trustees and administrative team.
The hospital completed a $12.5 million expansion and modernization of the surgery unit in 2012.
Community Description
Johnson County's projected population is 148,000. Over the last decade it has consistently been the 3rd or 4th fastest growing county in the state of Indiana. Franklin is located about 25 miles south of downtown Indianapolis, making trips into Indianapolis for dining, sporting or cultural events an easy drive of less than 30 minutes. Access to Indianapolis International Airport is a 30 to 45 minute commute, depending on your location in Johnson County.
The county boasts a wide variety of housing options and with its location provides easy access to the University of Indianapolis and Indiana, Purdue, Butler, Ball State and Indiana State universities. All are located less than 90 miles from Johnson County. The highly regarded Franklin College, a four-year liberal arts college, is a few minutes away from the hospital in Franklin.
Johnson County is blessed with excellent public school systems and a wide variety of recreational opportunities.
The Greenwood Park Mall is Indiana's second largest enclosed mall, located on the northern border of Johnson County. It is a shopping and dining destination point for Central Indiana. The Edinburgh Outlet Mall anchors the county's southern border at U.S. 31 and I-65.
CNN Money features Johnson County:http://shoplace/team/pr/Marketing%20and%20Communications/Johnson%20County-%20CNN%20Money.docx
ShareThis