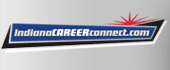 Job Information
Energizer

Industrial Electrician

in

Franklin

,

Indiana
This is Energizer Holdings, Inc.
With 30 brands and over 14,000 people in 50 countries all over the world, Energizer simplifies and enhances the lives of our consumers all over the world. But the challenger spirit that unites us adds up to even more than the sum of our parts. Position Summary
Energizer is looking for an exceptional Electrician/Controls Technician to support its Franklin, IN battery facility. This position supports all of the electrically related processes involved in battery packaging. If you have superior troubleshooting skills, and manufacturing experience; and you are dedicated to personal as well as organizational success we invite you to apply for this position. Accountabilities
PROFESSIONAL REQUIREMENTS:
•Experience as a skilled tradesperson, working in a manufacturing/industrial setting. •Understanding of applicable codes and standards relative to the field (NEC). •Knowledgeable and competent in safety disciplines stipulated by OSHA. •Candidate must be able to read and interpret electrical drawings and schematics (European Standards knowledge is a plus). •Must have knowledge of and experience with PLC control systems. Able to read and understand ladder logic programming. Concentration on Allen Bradley products. •Able to work independently with minimal supervision. •Strong mechanical aptitude is a plus •Strong verbal and written communication is required. Strong verbal and written communication is required. •Knowledge of Personal Computers and software. •Experience as a skilled tradesperson, working in a manufacturing/industrial setting
General Electronic competencies: Knowledge and experience with: Pneumatic valves, hydraulic systems, motors and control systems, Variable Frequency Drives, Stepper motors and controllers, Servo motors and controllers, P&ID controls, and various sensing devices (proximity, photo electric, mechanical, etc).
Other Requirements: •You must supply your own tools. •Be willing to work any shift, and work overtime as needed. •Physically able to stand for extended periods of time. •Able to lift 75lbs. Required Skills and Experience
An Associate's degree in a related field or 3 years of an appropriate mix of training, education, and experience; with progressive employment experience in Electrical Maintenance and Industrial Controls Working Relationships & Environment
Successful candidate will work with other department personnel as well as individuals and teams in other groups, including Maintenance, Production and Quality. Plant Electricians will use their knowledge and skills to troubleshoot and solve electrical controls problems on existing battery packaging equipment/processes while maintaining all company safety standards. The Plant Electrician will be called upon to assist and work closely with Engineering Dept to continuously improve equipment and manufacturing processes.
DISCLAIMER The above statements are intended to describe the general nature and level of work being performed by people assigned to this classification. They are not to be construed as an exhaustive list of all responsibilities, duties, and skills required of personnel so classified. All personnel may be required to perform duties outside of their normal responsibilities from time to time, as needed. An Offer to Grow On
Energizer offers a competitive compensation package which includes full medical and retirement savings coverage, paid vacation and holidays. Energizer is an equal opportunity employer, and we prohibit discrimination based on age, color, disability, marital or parental status, national origin, race, religion, sex, sexual orientation, gender identity, veteran status or any other legally protected status in accordance with applicable federal, state and local laws.
Energizer