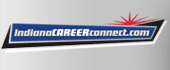 Job Information
Berry Global

MOLDING TEAM LEADER

in

FREMONT

,

Indiana
Overview
At Berry, we are committed to our mission of 'Always Advancing to Protect What's Important.' With $13 billion in revenue, we are a leading global supplier of a broad range of innovative nonwoven, flexible, and rigid products used every day within consumer and industrial end markets. We operate over 290 manufacturing facilities worldwide, on six continents, and employ over 48,000 individuals.
Are you looking for an inclusive organization with a fast-paced environment? We work with many of the world's leading brands to bring them value-added protection solutions. We foster an environment of team players who embrace our strong ties to the communities in which we work and serve. Become part of a place where your work is valued. Join our growing team today.
PURPOSE:
The Team Leader will have the required injection molding process skills to start-up, and adjust product to specification on all molding machines in assigned cell.
The Team Leader will lead by example and will oversee Packer / Handlers and other team members to meet production schedules. In performing these responsibilities, associates are to work safety, efficiently, and cooperatively in a manner that demonstrates team member involvement.
The Team Leader works with the Shift Supervisor and other Processors to operate, troubleshoot, and communicate on all equipment.
RESPONSIBILITIES:
Review the production schedule pro-actively; ensuring machines are running production to customer specifications and by the approved first shot procedure.

Change materials and colors as required minimizing scrap and downtime.

Start-up, shutdown, adjust for specification injection molding machines and secondary equipment.

Respond to quality control personnel by adjusting machines to keep product in spec.

Properly use of lock out / tag out procedures.

Understand all duties and responsibilities of the Shift Supervisor in case of absence.

Coordinate with quality control, maintenance and Supervisor concerning machine operations and any malfunctions.

Collect and inspect for accuracy operator reports that will be given to the Shift Supervisor.

Assure all required paperwork is completely filled out on a daily basis; i.e. daily process records, machine cleaning, etc.

Communicate with incoming and detailing problems with molding machines, automation, etc.
QUALIFICATIONS:
Responsible for ensuring safety, quality and housekeeping standards are maintained in the production department.

High school education or GED equivalent, with 1-3 years of experience preferred.

Oversee the starting and stopping of molding machines and related production equipment, ensuring they are operating within safety and process standards.

Incoming--Inspecting your cell upon arrival and making request of off-going Processor in the event issues need to be taken care of to insure a smooth transition.

Out-going—Review the shift happenings with the incoming Processor and honor any of their requests to provide a smooth transition.

Keep the shift supervisor informed of any personnel issues relating to team effectiveness.

Provide feedback to department associates concerning their safety and job-related responsibilities.

Know and conduct quick start up and shut down emergency procedures.

Must be available to work overtime daily as well as weekends and holidays as required to maintain production per Customer requirements.
We are an Equal Opportunity Employer and do not discriminate against any employee or applicant for employment because of race, color, sex, age, national origin, religion, sexual orientation, gender identity, status as a veteran, and basis of disability or any other federal, state or local protected class. (https://careers-berryglobal.icims.com/jobs/7438/molding-team-leader/job?mode=apply&apply=yes&in_iframe=1&hashed=-1834445335)
Location US-IN-FREMONT
Job ID 2020-7438
Position Type Temporary Full-Time
Category Manufacturing
Berry Global