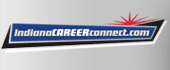 Job Information
CVS Health

Medicare Specialist

in

Ft Wayne

,

Indiana
Job Description
This position is accountable for and manages the development, implementation and ongoing maintenance of various project(s) within the Great Lakes Medicare Team with Aetna. Projects will vary greatly from week-to-week and month-to-month but all focused on helping the team achieve Medicare Advantage membership targets throughout the year.
Fundamental Components
This position is project-oriented but requires someone who is able to be a jack-of-all trades as he/she will be involved in numerous areas within the team. Provides input on business plan to achieve business goals. Proactively leads assigned project by creating project timeline, identifying key milestones and additional resources needed to successfully complete the work. Assists with the management of internal relationships, processes and performance drives (in some cases relationships may be external). Negotiates to obtain additional resources (may be cross functional/segment). Responsible for the budget and/or financial implications of a given project. Identifies issues that may stall project and works with manager to address them. Tracks progress and communicates project status on a regular basis to all impacted parties. Builds communication plan for implementation to ensure all impacted parties (up stream/down stream) are informed of next steps for completion. Acts as an advocate for change may require influencing others to see the value in project. Group facilitation/presentation influencing various internal (these may be cross-functional/segment) may also include external parties. May coach or mentor others by providing work direction. May solicit and evaluate internal and external customer feedback to enhance continuous quality improvement. May identify gaps and recommend enhancements related to new and/or existing products, services and workflows based on broad view of the organization. Develops recommendations based on complex data and root cause analysis. May serve as a Subject Matter Expert.
Background Experience
Proven track record meeting project dates. 3-5 years related work experience. Bachelor's degree or equivalent experience. Requires someone with the ability to manage multiple projects at one time and has outstanding time-management and organizational skills to be able to implement, track, manage, and report on outcomes while offering ways to improve. A strong background in Medicare, Medicare Advantage is preferred.
Additional Job Information
Ability to communicate effectively with management. Ability to work collaboratively within work teams. Excellent verbal and written communication skills. Strong organization and time management skills.
Education
Bachelor's degree or equivalent experience
Percent of Travel Required
25 - 50%
CVS Health