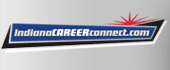 Job Information
The Methodist Hospitals

DIRECTOR-LABORATORY SERVICES

in

Gary

,

Indiana
Oversees the administrative and technical coordination of Northlake Campus (NLC) and Southlake Campus (SLC) Clinical Laboratories. Ensures that laboratory services are in compliance with the standards of accreditation agencies, and meets the needs of the organization and medical staff in an efficient manner.
PRINCIPAL DUTIES AND RESPONSIBILITIES (*Essential Functions)
Plans, organizes and directs all operations of the department in conjunction with the Medical Director to ensure efficient processing of laboratory services.

Develops a comprehensive Quality Management & Performance Improvement Plan. Ensures a mechanism whereby the data is collected, analyzed and distributed to the appropriate bodies in a timely fashion. Takes necessary corrective steps to address issues identified in the process.

Plays a leading role in the evaluation, selection, and implementation of new technologies.

Actively participates in Financial Management and Stewardship. Prepares the Operating and Capital Budget of the department. Analyzes the Variances and takes necessary steps to assure Optimal Resource Utilization. Meets productivity targets.

Writes, reviews and implements departmental policies in collaboration with the Medical Director.

Assures that the department is in full compliance with the Standards and other requirements as mandated by the Accreditation and Regulatory Agencies.

Assure participation in the CMS Mandated Proficiency Testing and Educational Requirements. Promotes a Culture of Safety.

Serves as a liaison to meet Corporate objectives and goals. Participates in multi-disciplinary teams and projects to improve organizational effectiveness.

Performs other duties asneeded and/or assigned.
JOB SPECIFICATIONS (Minimum Requirements)
KNOWLEDGE, SKILLS, AND ABILITIES
Thorough understanding of regulations governing laboratory services

Good understanding of financial and statistical tools

Good understanding of current issues and developments in the designated field

Demonstrated oral and written communication skills

Excellent interpersonal & leadership skills

Excellent ability to analyze and solve problems

Ability to work with management across the organization

Must be consistent, fair and have a positive attitude
EDUCATION
Bachelor's degree in Medical Technology or related sciences* from an accredited institution is required
*Must fulfill CLIA Requirements for General &/or Technical Supervisor.
MBA, MHA, or Master Level Preparation in Laboratory / Management Sciences is strongly preferred.
EXPERIENCE
Ten (10) years of experience in a Clinical Laboratory setting required
Five (5) years of experience as a Laboratory Supervisor required
CERTIFICATIONS
MT (ASCP), CLS (NCA) or equivalent required
STANDARDS OF BEHAVIOR
Meets the Standards of Behavior as outlined in Personnel Policy and Procedure #1, Employee Relations Code.
CONFIDENTIALITY/HIPAA/CORPORATE COMPLIANCE
Demonstrates knowledge of procedures for protecting and maintaining security, confidentiality and integrity of employee, patient, family, organizational and other medical information. Understands and supports the commitment of Methodist Hospitals in adhering to federal, state and local laws, rules and regulations governing ethical business practices for healthcare providers.
DISCLAIMER - The above statements are intended to describe the general nature and level of work being performed by people assigned to this job. The statements are not intended to be construed as an exhaustive list of all responsibilities, duties and skills required.
ID: 2021-7428
Street: 600 Grant St
Post End Date: 6/30/2021
FTE: 1.0