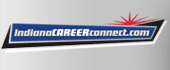 Job Information
United States Steel

IT Security Administrator I

in

Gary

,

Indiana
10755BRJob Description:United States Steel Corporation is looking for an OT Security Specialist, responsible for working at designated plant facilities to help coordinate and complete cybersecurity related initiatives. This includes working with and attending plant operations and process control meetings acting as a liaison between operations and corporate cybersecurity team. In addition, this role would support plant OT projects to identify cybersecurity related needs as well as identifying and assisting in remediation of risk for non-compliant networks and devices.
REQUIREMENTS:
-Qualified candidates must be able to lead, motivate, and participate as a team player and have a strong understanding of technology including experience securing IT and OT systems.
-Candidates will be considered based on a combination of education, certifications, and relevant experience.
-Experience with operational technologies and process safety is a plus.Auto req ID:10755BRRequisition Type:US-ExemptPosting Title:Operations Technology Security Specialist I/II/IIIState/Province:US - INWork Location - City:Gary Company Overview:Steel is essential to advancing modern society. In fact, countless aspects of our lives wouldn't be possible without it. From state-of-the-art household appliances and safer, more fuel-efficient automobiles — to steel framing that makes our homes stronger and tubular products that support the development of our nation's energy resources — our products build quality of life for people around the world. U. S. Steel is on an exciting transformational journey to become the iconic corporation — a company set apart from the competition through the talent of our people, the quality of our product, and the strength of our performance. We are seeking talented, motivated people to help us create the next generation of U. S. Steel, known for consistently out-performing the competition, delivering superior returns, and creating value for our customers as a world-class supplier of innovative steel products and solutions.Competency Summary:Think: Think Critically and Drive Change
Lead: Develop Talent and Collaborate
Do: Empower Performance and Deliver ResultsEqual Employment Opportunity:U. S. Steel is a principled company committed to its core values of safety, diversity & inclusion, environmental stewardship, results focus & accountability. We focus on our customers, driving quality and ensuring cost effectiveness. We promote an environment of respect, transparency and collaboration – encouraging new ideas that drive innovation and our collective success. U. S. Steel is an Equal Opportunity Employer. It is our policy to provide equal employment opportunity (EEO) according to job qualifications without discrimination on the basis of race, color, religion, ancestry, national origin, age, genetics, sexual orientation, sex, gender identity, disability status or status as a protected Veteran or any other legally protected group status.
(California residents may visit www.ussteel.com/CANotice for information regarding collection of personal information and U. S. Steel's privacy practices.)Job Category:Business & Support Services Diversity Commitment:UNITED BY STEEL - We are committed to fostering an inclusive workplace culture and celebrate the diversity of our employees. We are all responsible to live these principles and lead by example as we prioritize the physical and psychological safety of every team member.